From time to time, I will play a track and Roon will not display the lyrics. For example, Bob Dylan's "Standing in the Doorway" from Time Out of Mind displays the lyrics: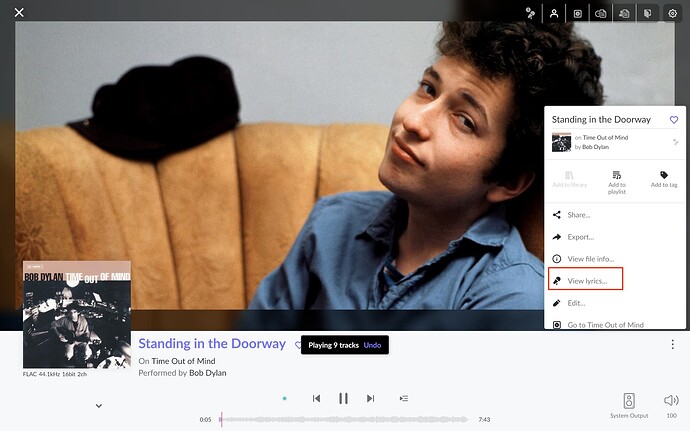 However, the same track from Fragments - Time Out of Mind Sessions (1996-1997): The Bootleg Series, Vol. 17 does not: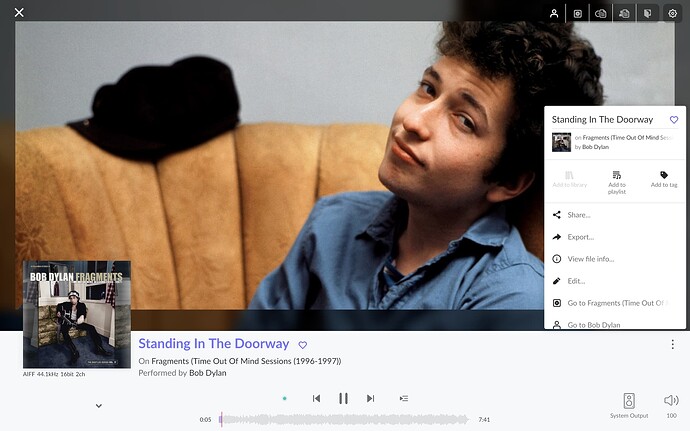 I really like easy access to the lyrics. If one track has it and another version of the same track does not, do I have the ability to link the two so both will display the lyrics? Conversely, if a track doesn't have any lyrics associated with it, can I link the track to an external source to access the lyrics (purely on a select case by case basis)?