It could be coincidence, but it seems like since the latest Roon update a few days ago (version 2.0 build 1223) my local files aren't appearing in Roon. They were definitely there a few days ago. My Zen mk 3 is still listed as Roon core, Tidal files are all there, but local files are gone.
When I go to my Albums and click Focus, under Storage Locations only 'Tidal Library' is listed, no local drive.


In the left sidebar Settings > Storage, I only see 'Music Folder' displayed. I'm wondering if I should see a local Zen folder here too? Or is Music Folder the Zen folder?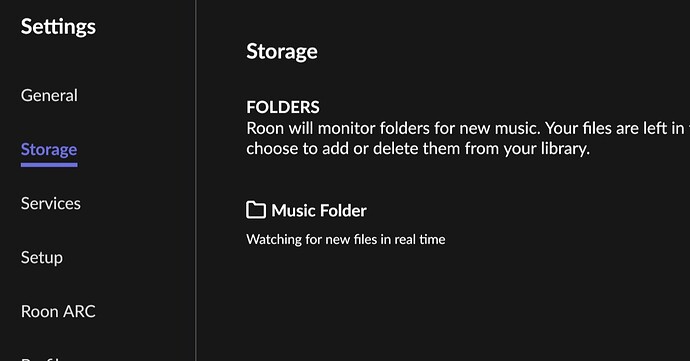 Not sure how to troubleshoot this. I briefly tried adding a new network shared folder by inputting the Zen IP address as a new network folder but I get an 'invalid path' error.

I contacted Innous yesterday but wondered if anyone might have some tips on how to regain access to my local files in Roon.