Artist merging is undoubtedly a very useful new feature of 1.3. However, I'm unsure how to handle duplicity of Artist and Performer pages. This comes up in multiple places through my collection, but will use a representative example here. @joel
Beethoven Orchester Bonn is listed in the Credits as both Primary Artist and Performing Orchestra for two albums. Therefore, there are two results when searching "Beethoven Orchester Bonn": one Artist and one Performer: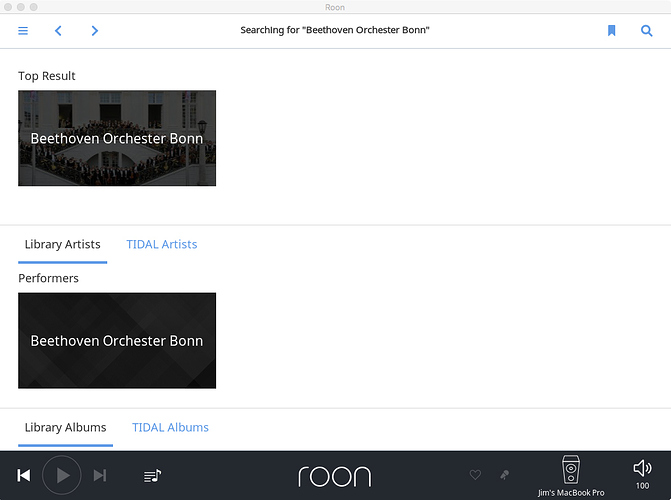 The Artist page is light on details, and the image I added myself: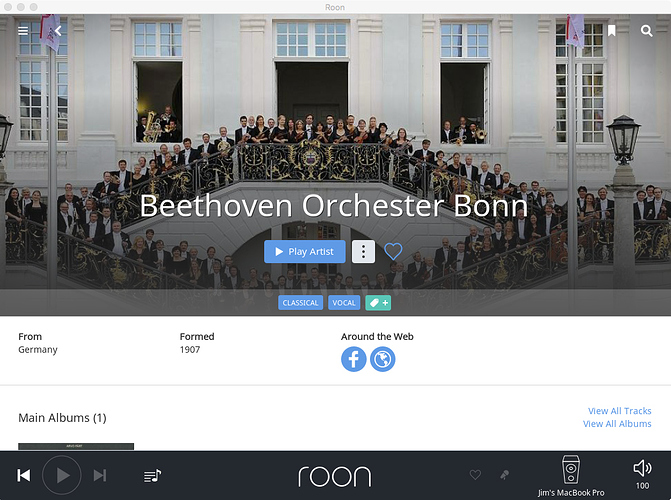 The Performer page has many more details, including a summary of the history of the ensemble: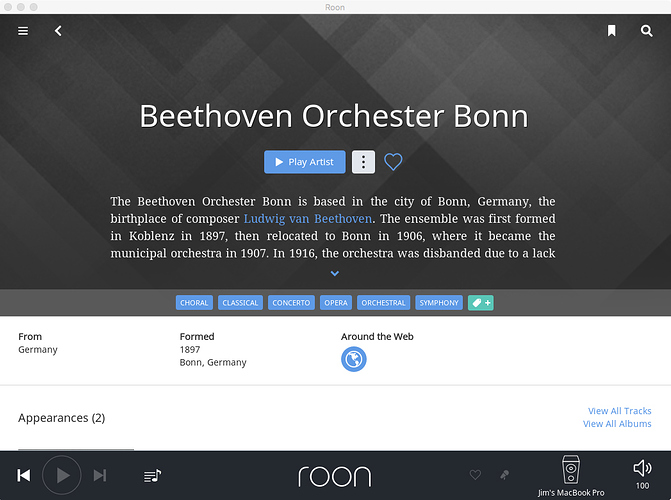 Is there any way to merge the Performer and Artist identities to both point to the most data-rich entry (Performer in this case, but not always)?