I just downloaded files for a 2-disc album. Apparently the two discs both are labeled Disc 1 (although the proper disc names are in the titles; anyway, Roon thinks they are both Disc 1.
It should be easy to reverse the disc number while merging albums, but I haven't figured out how to do it yet. The problem is that whether I'm in the process of merging the album or trying to fix it after, as soon as I change one of the disc numbers–rather, as soon as I click in the other disc's field–it immediately assumes that I want to merge them into a single disc (either 1 or 2, depending on the order I do it in).First this: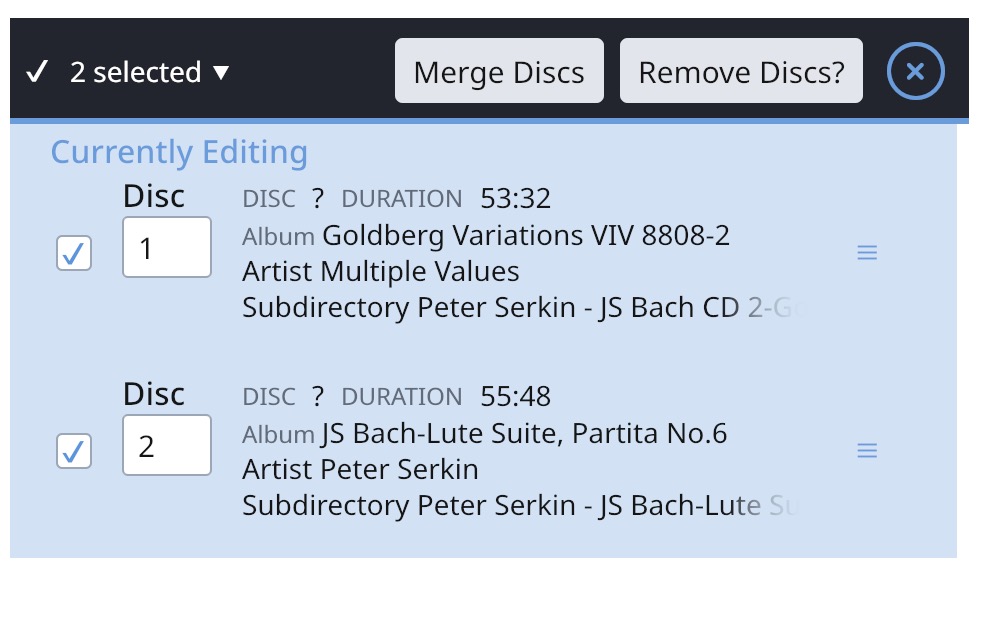 Then this:

At one point, I saw an option called "reverse discs" or something like that, which sounded very promising, but then I couldn't get that to work either, and now I can't seem to get back there again.
Simple problem, no obvious solution–to me anyway. Thanks.