Content you're reporting an issue with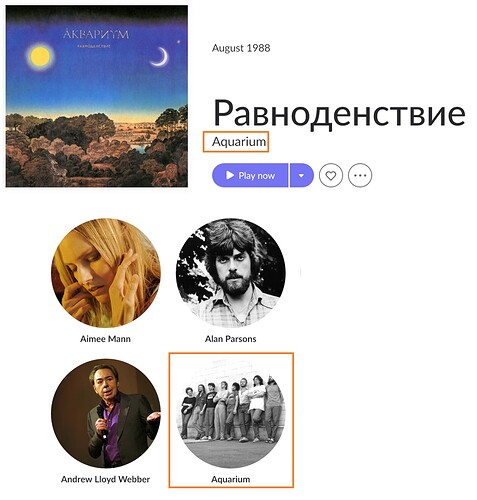 Metadata source should be global setting. I have tens of albums named properly in Russian. Roon decided it is smarter and fetched English titles for me. Now I have to go and edit album-by-album setting metadata preference like 10 click in each album? Hours wasted.
Why not set GLOBAL option that I ALWAYS want my metatada?
Also, band name stays in English even if I say prefer file metadata. How do I fix this? I don't care if Roon can't take me to 'Aquarium' English page.
Now, even if I set track preferences to file Roon seem to still use English titles. Now sure where do they come from. See 'Arija' screenshot.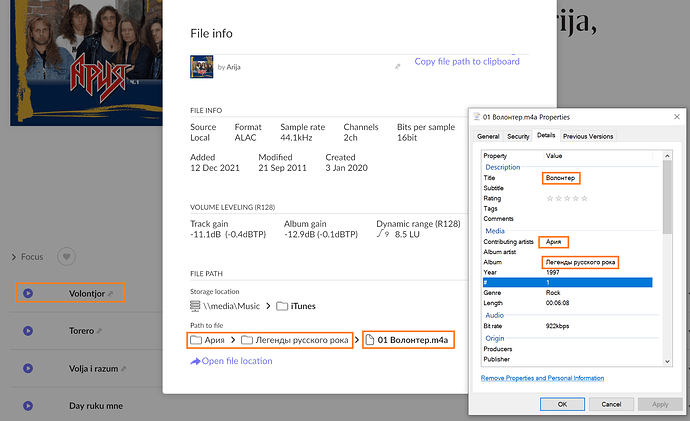 Editing TRACK by TRACK allows to switch to titles from the file. I.e. 'select for 1 track'. Editing for the entire album does nothing. Set all checkboxes, click apply, nope.
Have you made any edits to this content in Roon?
Is this content from local files, TIDAL, or Qobuz?
Screenshot of import settings
Description of the issue