When in Album menu and go to Focus, it is possible to choose "View more" to be able to go into the graphical view to select year in a flexible way.
This makes it possible to choose albums from 2001 and forward, >= 2001.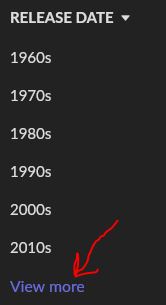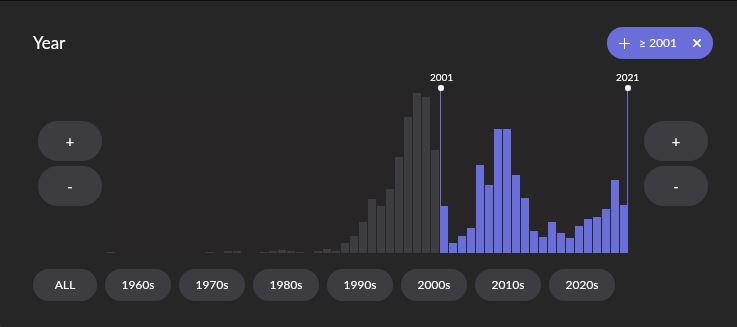 But when in Track menu, I do not get the option to choose "View more".
Only possibility is to choose a specific decade, 2000 or 2010.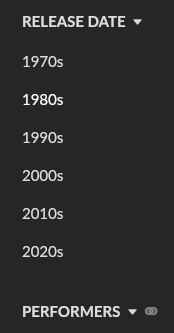 Is there a possibity to do a search for tracks from >= 2001?