Just realised that my processor is the same as your at 65W, don't know why I thought it was 95W TDP.
Just a question to all that have installed a MOCK, have you had any issues with grouped zones?
I am having issues with my Airplay zones, I have a Bowers & Wilkins A7 and Zeppelin Air, they have been grouped as a single zone, the Zeppelin is hardwired with Ethernet and the A7 is connected via wireless.
Individually I have no issues with music played to either of the units but when they are grouped as a zone sometimes they work together other times I get music coming out of the Zeppelin and nothing from the A7. One time they were playing together and when I adjusted the volume via my iPhone the music stopped and would not start. Other times the grouped zone is rock solid and sometimes you can see a song playing on Roon but nothing is coming out of either unit.
Its very frustrating (but I guess thats what you get for playing with a MOCK).
Do you have Roon on another computer ? If so try running a new Core (may have to transfer licence back and forth) with a small library and see if this behaviour persists. If so, we'll know it's not a MOCK issue and can take it up with Support.
Hi @andybob I have just transferred the license over from my MacPro and had migrated my Roon database from said setup (where it had never missed a beat), so either my database was somehow corrupted or it's an issue with my MOCK.
I did migrate my database twice because some of my grooming had gone awry, double albums were once again split into two separate entities. Roon scanned the entire library, which I didn't think would happen if you were just migrating your database. The same thing happened the second time I did the migration.
I've now gone into the BIOS and turned off the onboard wireless and Bluetooth and will report back my findings later.
Did it!
I put ROCK on a NUC like "Mini-PC" from eglobaltech.cn. It is basically a standard Intel Kaby Lake NUC PC without fan with some 16GB RAM, and two 512 SSD with the American Megatrend BIOS and an aluminium alloy case. I didn't find the UEFI BIOS settings so left the BIOS untouched. I have 10 SONOS speakers all around the house, 2 Apple TV 4, 1 Bluesound Powernode2 connected via LAN via HP Aruba 2920 POE Switch connected to the NUC. All the internet, router, networking / NAS / NUC is in a rack in the basement.
The first installation of ROCK worked out well (less than 30 seconds) by booting from USB, I added the libraries from the NAS (30 seconds) once Rock was up, added Tidal (1 minute) and added the radio stations (10min). The scanning/indexing of the albums took some time (33k titles) and the iOS/PC Roon UI lost connections during that time initally.
Having said this the experience to setup was straightforward. Most importantly the establishment of the connection from the iOS UI to the Roon Rock is now faster for all users than with the previous Win10/RoonServer setup on the same box! Well worth the (not so demanding) tinkering in my case!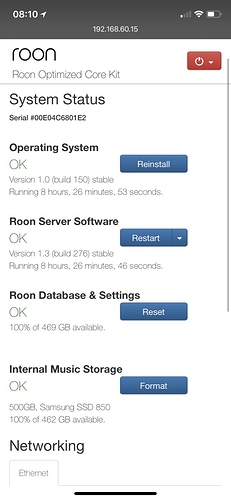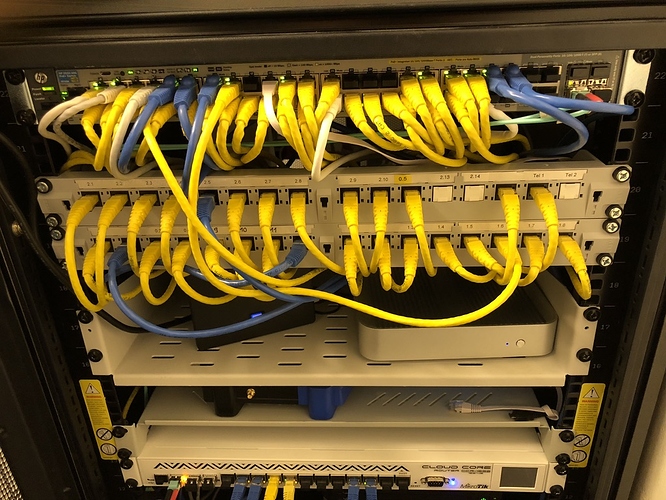 No change to my Airplay grouped zone issues, you can see from the signal path that Roon is processing and playing music to both units but nothing is coming out of the speakers, I have logged in to my router and it's not receiving anything from the Ethernet port of my MOCK. As soon as I un-group the zone both airplay speakers work perfectly.
Maybe it's an Ethernet driver issue? I might try the second port on the motherboard and see if it makes a difference.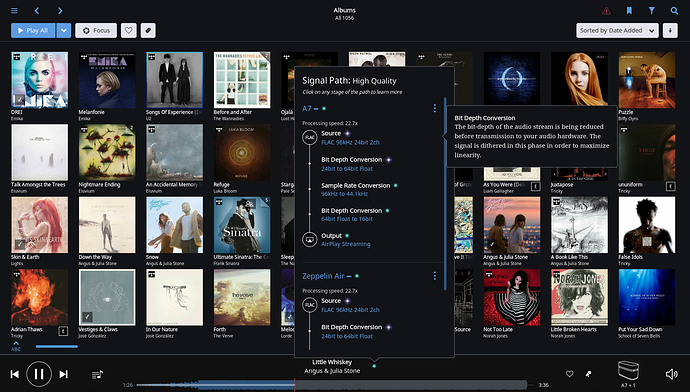 Using a Lenovo W530 with a quad core I7 CPU, SSD disk and 8 GB RAM. Had to attach a USB keyboard during installation. Works flawlessly – and fast

Hmmm, I'd like to MOCK this:
Is ROCK/data/storage limited to one internal device ?
yes, and i have no idea how it works out on MOCKs
I set up my MOCK with 1TB one internal drive, I hadn't considered trying a second drive as I don't need it.
It has been working flawlessly since last December. I did have issues with grouped airplay zones but now I don't have a second airplay zone so I have no idea if that issue has been fixed.
The only time I've needed to re-boot my MOCK has been before build 300 was released. In the "About Roon" window the Core was stuck on "checking for an update". The re-boot fixed that.
I LOVE my MOCK, I don't think about it, it just works. Occasionally my iDevice remotes crash but thats about it.
Its so much better than running core on my MacPro, no sleep issues and end points going out of sync, less noise, heat and power.
If it ever stops working, I will replace it with a NUC in a fanless case.
Thank you, thank you, thank you for ROCK and Roon. My first year is up already, can't believe it.
Oh, and did I mention it sounds stunning, I did not expect a noticeable difference from the MacPro but upon my first listening I thought, what? That sounds better, more detail, separation, blah, blah, blah. So I then listened to all my favourites and was floored. Maybe it was all in my mind, who cares. Love it.
Thinking of the following hardware for a MOCK build. Anything stick out? Are the latest chipsets supported?
z370 chipset with i219-v ethernet. No wifi. Audio disabled.
i3-8100
Samsung 860EVO M2
https://www.memoryexpress.com/Products/MX69743
I see the manual indicates a UEFI + Legacy boot mode. Not a pure legacy mode.
Changed my mind, and decommissioned my gaming machine. i7-3770, some Asus motherboard can't remember the model but it has an Intel NIC. 16GB Ram. Intel 160GB SSD.
Disabled the unnecessary hardware like audio, virtual serial, and parallel ports. Configured Legacy boot and I'm rolling, just restoring my backup right now.
I have Roon Server running under WIndows 8.1 Pro on an older NUC - D54250WYK - Core i5 4250U - 16GB memory and a 128GB mSATA SSD.
That's all it doing and I would rather get rid of the WIndows install (it's the only one I have). It is all working fine however.
Any chance that ROCK will run on this NUC?
The music is stored on a NAS and there are no endpoints directly conected to the NUC. And Roon usually outputs 2 network endpoints simultaneously. No DSD/HQ Player…
It has run OK on generation 4 NUC's so it should be OK on yours.
All MOCKed up. Well that was easy. Decided to give Rock ago instead of Vortexbox OS. Running on an i3 with MSI MS-7851/H81I. See how well it holds up. Will miss the autoripping of Vortexbox but want to see if ROCK brings any advantages,
Is there anyway to ssh and find out what its doing processor wise?
No, Rock is locked up. It is as simple as you can make it on purpose. I am comfortable with it because I spent a long time monitoring mine when I had Windows on the same machine.
If you are worried about its performance, then you could activate upsampling and have a look at the Proccessing speed indication in Signal path.
You can find some references in the linked excel-sheet in this thread: