Okay, here's an attempt to find the sweetspot between performance and power consumption.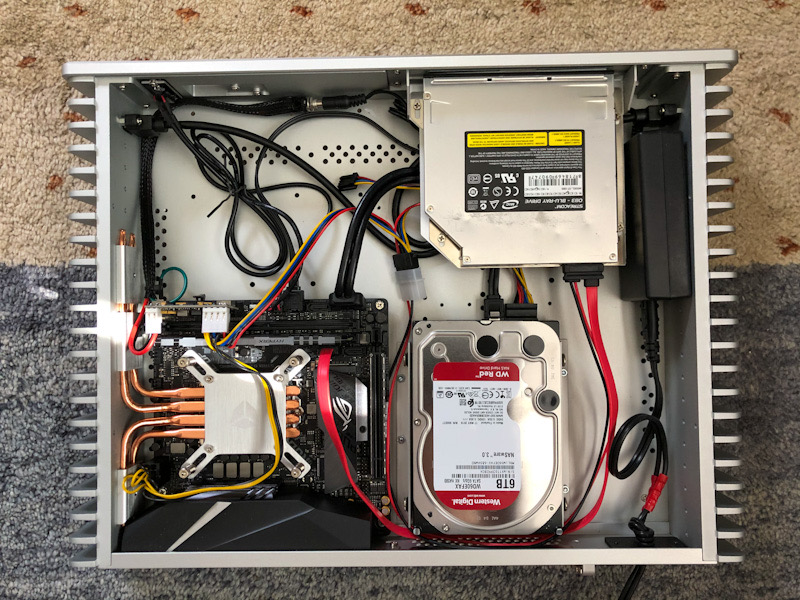 Housed in a Streacom FC5 Alpha chassi is an Asus ROG B360-I Gaming mini ITX motherboard. The processor is an Intel Core i3 8100 which is a quad core/single thread cpu running at 3.6Ghz. The memory modules are Hypex 2666Mhz DDR4, but at this time i can only run one (8Gb) due to the connectors on the NanoPSU… I am awaiting a couple more of those, and then i will resolder the connector "outwards" instead. Not showing is a Samsung EVO 970 NVMe m.2 startup disk.
Unfortunately i can't seem to land ROCK on the NVMe? I do have ROCK on an SSD atm but since i'm not finished just yet with it i am running Win 10 on it to easily monitor temps and use it for some file management also. (Why on earth is it so much easier to remote a headless Windows machine with Remote Desktop, than it is to remote a headless Mac, from an iPad???)
Finished today is the hard drive rails with rubber bushings for mounting the WD Red 6Tb media drive: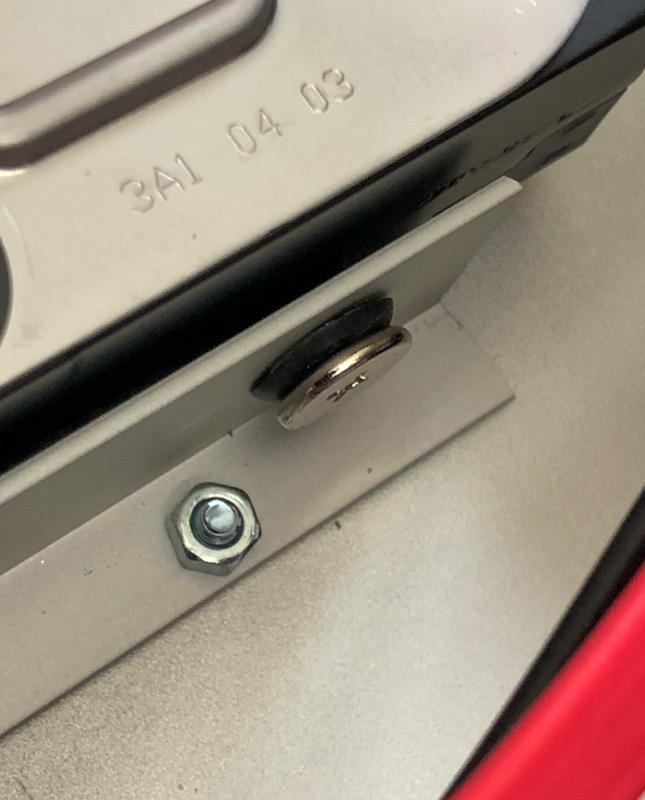 Bought some L-profile aluminium from Bauhaus and some rubber grommets and hard drive bolts from eBay. Works perfectly, cannot hear the hard drive when started up!
Temps stay around 28°C-35°C in normal playback mode, no DSP. When analysing and adding my 150K track library simultaneously as upsampling some RedBook to DSD512 temps tis to about 70°C.
It works excellent as a Roon Core/Server, much quicker than my NUC8i3 running ROCK (with 4Tb internal SSD). And power consumption stays at around 15W when Analyze is done. (Pulls around 60W when running full throttle, analysing, adding and upsampling)
I will go back to ROCK later, but for now i will settle for Windooze!
Oh! I forgot to say, the psu is a 12V 5A brick originally used for my Bluesound Vault. That will be replaced by an external linear PSU also, but this works just fine!