Newbie question so apologies if obviouse.
I'm setting up a Roon Rock (BOXNUC7I5BNH) with an internal disk to hold music.
I can see the ROCK's internal disk from Windows and map it as a network drive:-

I'd like to be able to mount this drive on my QNAP NAS (TS 253 Pro, QTS 4.3.5.0760) so that I can include it within my normal backup process. I believe that @simon_arnold may have done something similar.
I'm using Qnap FileStation5 to creat the remote mount and starting by selecting CIFS/SMB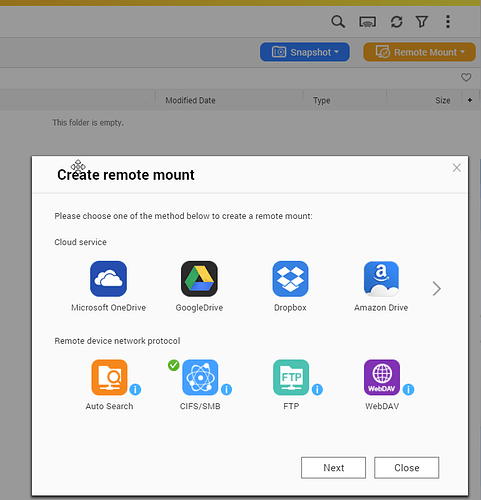 I then enter the Rock SMB details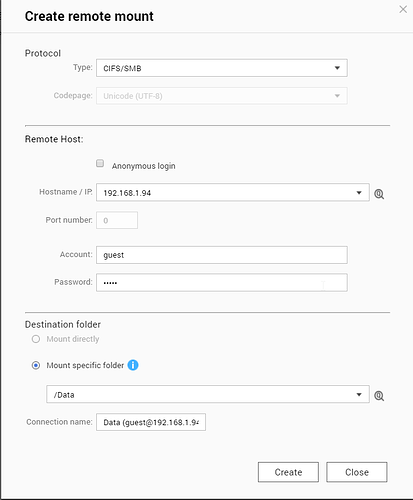 Which is always followed by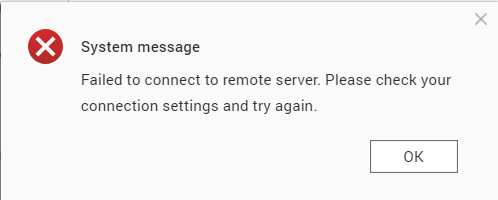 I've tried most of the obvious connection variations such as with and without guest account details, data folder with, without forward and backward slash and I just can't get it to connect.
Has anyone managed to do this and would they be prepared to shred their settings?
Is there something on either the Rock or the Qnap that I need to enable?
Many thanks.