Roon Signal Path can be very revealing. I was playing some jazz albums from Tidal and suddenly I noticed that the signal path light was yellow. I had never seen that before!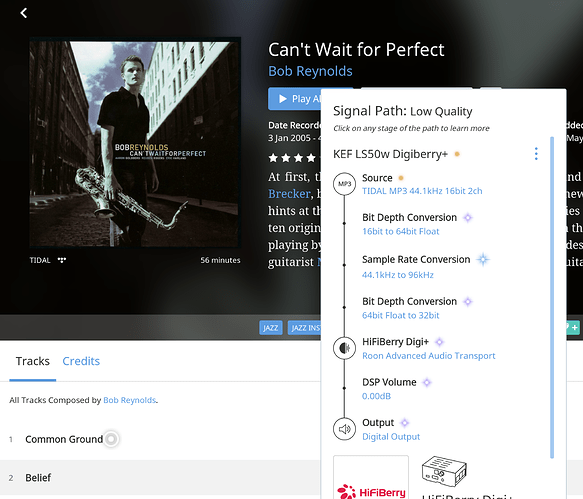 Changing to another album: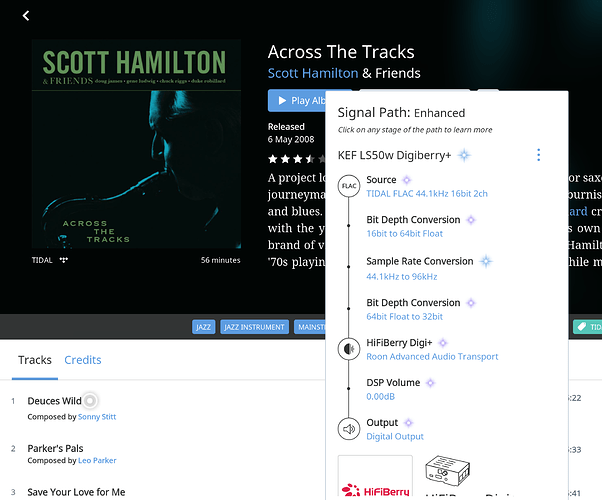 Anyone noticed mp3 albums in Tidal Hifi - or is it something in the communication between Roon and Tidal?