This one stumps me:

This TIDAL album has several films from which selections have been chosen, but they have not been grouped as a composition. Some I understand. They are out of order and partial selections.
But this one stumped: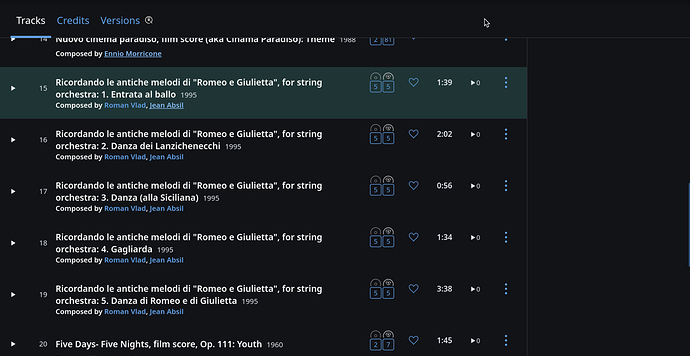 The Ricordando… a) has the canonically correct name a la AllMusic, and b) has sequentially numbered PARTS. So why is it not treated as a multi-track composition?
And now, an old refrain: please give users the ability to group tracks within an album as they see fit.