In conjunction with not showing hidden tracks and albums (which includes duplicates), you can also group albums together.
Select more than one album (using right and left clicking), edit, and then "Group alternate versions".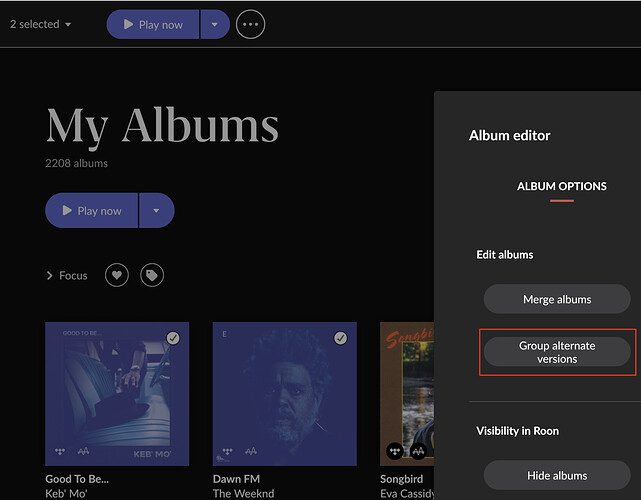 "Show hidden tracks and albums" is already unchecked.
With the albums that you'd like to group selected, click on the '3 dots' to the right of the 'Play Now' purple oval at the top of the screen.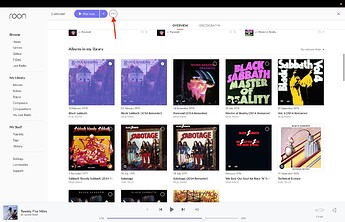 At the bottom of the window that opens, you'll see an option to 'Edit'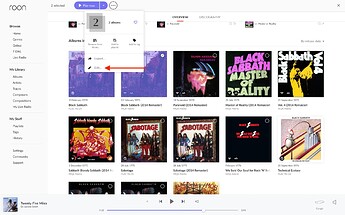 That brings up the Album Editor with the previously noted 'Group Alternate Versions'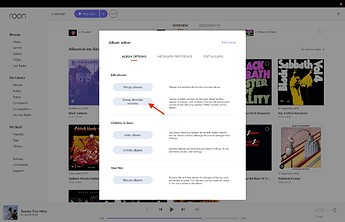 Let us know how you do!
No, there is something wrong going on here, … That album, Black Sabbath vol 4, shows up as 4 albums here too. Two Tidal and two qobuz versions. I don`t have it in my libary. As yo can se there is no "version" option.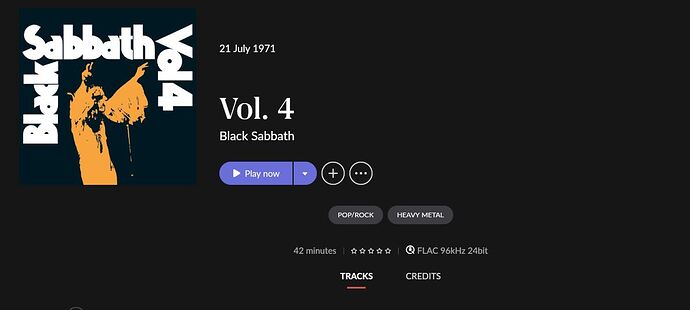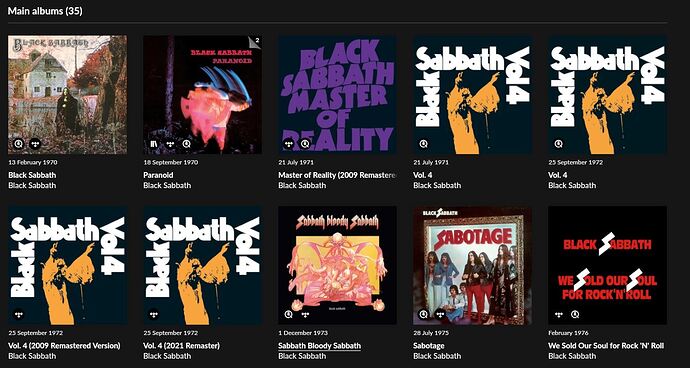 Ah, sorry, I see now that you're talking about grouping versions that aren't in your library. That's not possible, as far as I know. The grouping function is only available for versions you have in your library. Sorry for the misdirection!
Yes, I`m well aware of that, but that album should not have been showed as 4 albums anyway. It should have been showed as one album, and then there should have been a "version" tab. The other Black Sabbath albums (like most other albums) are correct.
This is how it is supposed to be: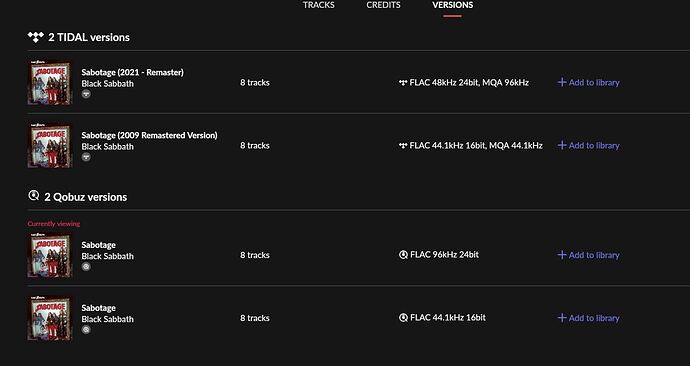 You are right. This looks like a bug and I think I know what is going on. Thanks for reporting!