Content you're reporting an issue with
The hyperlink for rock guitarist Myke Jackson in the Bio for the band Felt (only album = Felt) connects to Mike Jackson a Jazz pianist.
Here's the Felt album: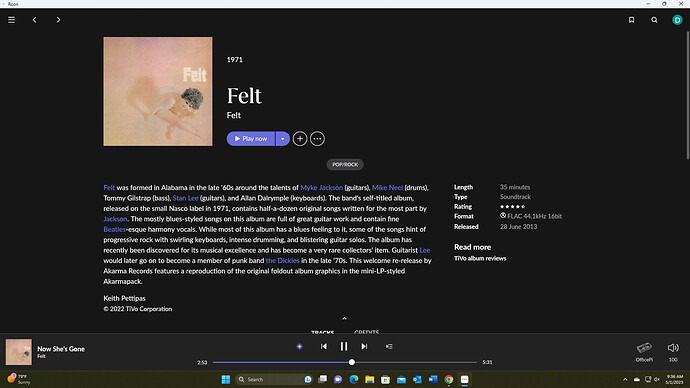 Here's the bio page for Mike Jackson (not Myke Jackson):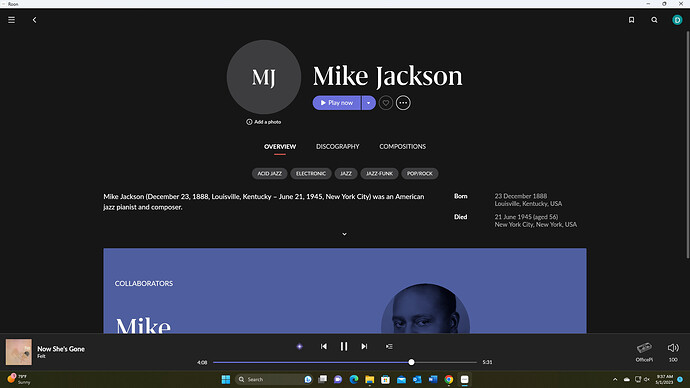 Have you made any edits to this content in Roon?
No
Is the album identified in Roon?
Yes
Is this content from local files, TIDAL, or Qobuz?
Qobuz
Screenshot of import settings
Description of the issue