how can i import music from my NAS in AFP ?
Roon does not support AFP, you need to use SMB.
Russ
ok thanks…how can i change it too SMB?
Read the documentation of the NAS. The synology is capable of providing a 'windows share', which is SMB.
4 clicks: Control Panel --> File Services --> SMB --> Check box "Enable SMB service" (assuming DSM 6.1)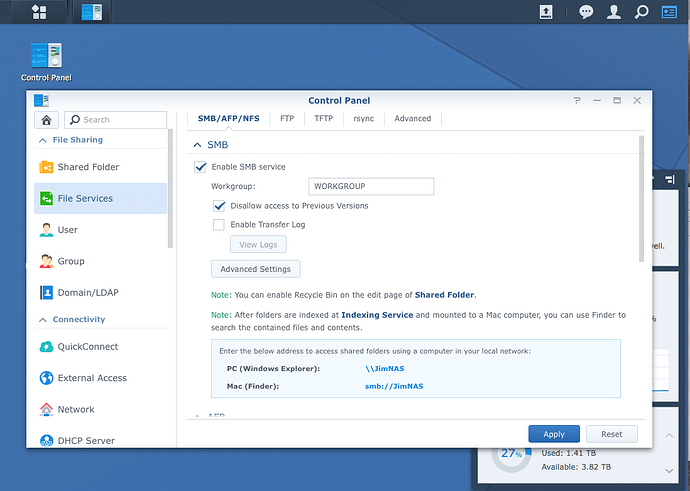 Good Morning…thanks a lot. i am using version 4.1. 6.1 is not supporting DS 213…
DSM 6.1 is supported by the DS213.
(see their download page)
Nevertheless, on DSM 4.1 the setting can be found in the Win/Mac/NFS section of the control panel.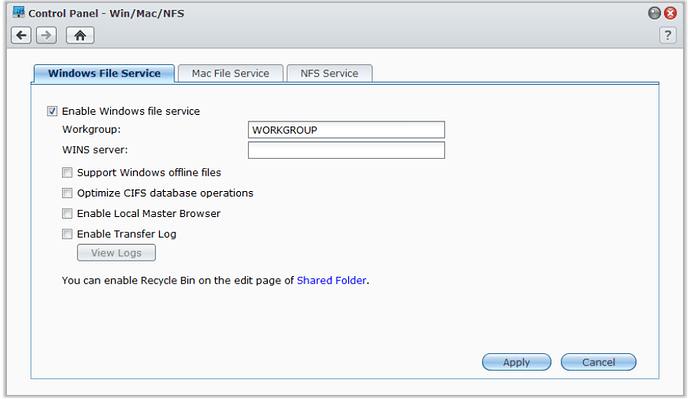 You can also still get the manual for DSM 4.1 here.