Hi @danny,
I've compiled this for you to better see patterns. Note that all of these tests were conducted with only one zone playing.
My convolution filter was created using REW and following the guide that @Magnus meticulously put together.
For SRC, I am using a Custom setting where all PCM data is up/down-sampled to either 352.8kHz or 384kHz (depending on the source file) and DSD is up/down-sampled to DSD256. I am also using:
Precise, Minimum Phase
7th Order (CLANS)
0db Gain Adjustment
parallelize enabled
native DSD processing enabled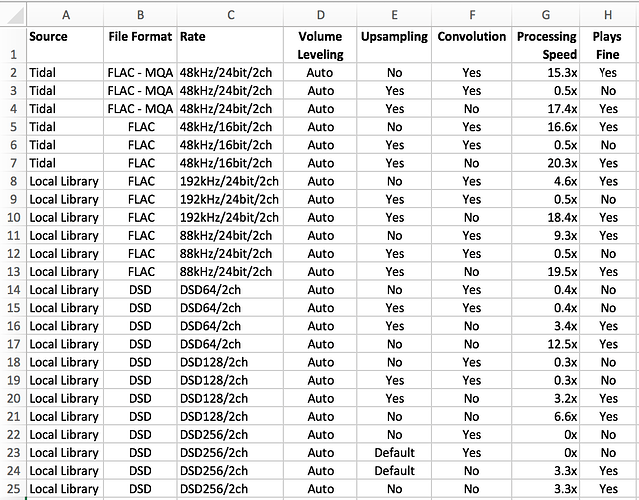 I hope this helps determine if this is a CPU limitation or if I might expect better results by upgrading the memory.
Thanks