I've been going 'round & 'round trying to get HQPlayer to work in my system. I've read the KBs, checked different threads and forums, etc., without any luck.
Symptom: It looks as though everything is working, but no sound comes through. I can set HQPlayer in Roon, watch the scrubber/timeline go by, see something being played on HQP, but no sound.
My chain is Mac Mini (office) -> ethernet to mesh node (office) -> WiFi to mesh node (living room) -> ethernet to etherRegen -> ethernet to Sonore ultraRendu -> USB to Matrix X S/PDIF -> I2S out to Directstream DAC.
I go into MySonicOrbiter, which spots the ultraRendu. Using Apps there, I switch from "Roon Ready" to "HQPlayer NAA". In Roon, under "Setup", I add HQPlayer. Under "Settings > Audio", I choose HQPlayer and check the settings, taking the defaults.
Using Screen Sharing on a MacBook, I check in with my headless Mac Mini in the other room, and start up HQPlayer Desktop. It sees the ultraRendu/Matrix/DAC and fills in the settings for Backend. (See screenshots below.)
So, I think I'm doing this correctly, but still no sound from the main system, even though Roon seems to be playing a track.
If you could check my screens below, perhaps something will be obvious, and hopefully simple to address.
Thanks!
Setting up HQPlayer via MySonicOrbiter: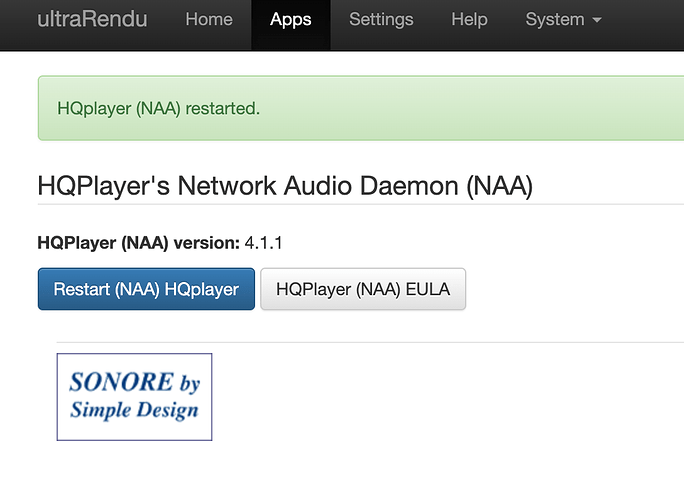 Roon's view in Audio Setup: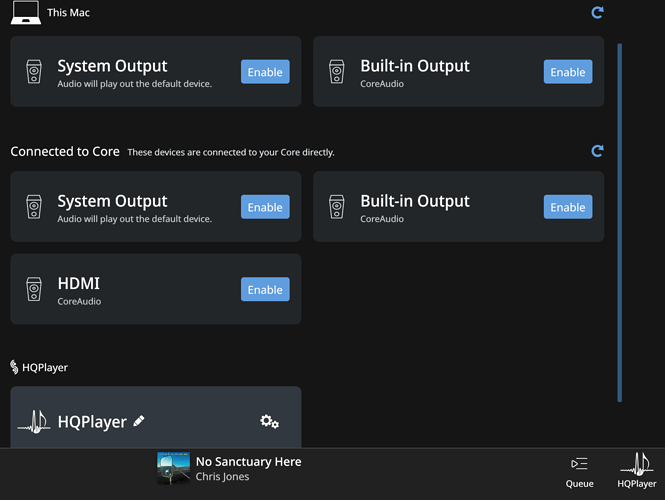 And the view from HQPlayer's Preferences panel: