I would like Roon to show the album cover on a black screen when I click on the album. The problem is, the album art doesn't change in that view… kind of pointless. The other thing is, the ugly white bar on the top, is there a way to get rid of it. Last again, I would love to have a full black background. Not transparent.
I have a iPad for me to read all the infos, so the big screen is there to look good and to see what album is playing.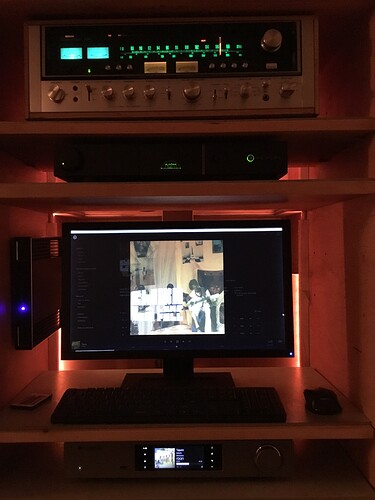 As you can see on my Cambridge streamer is the current album playing.
This look nicer I think.