Grolloo Radio
URL: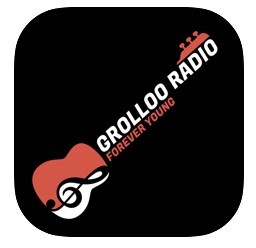 Thanks!! You are the Best, ha ha.
Flattery will get you anywhere.
Well that's weird. When I put it through Roon's stream tester this morning, that's what it came up with - and it's automatically filled in so I can't blame finger trouble.
However, you are quite right and redoing the exercise does indeed give 192. I've changed things for now but I (or you) will monitor it on and off.
Thanks for picking that up.
I've checked this a number of times, and it's always been 192. Must have been a hiccup that first time.
I'll close thread tomorrow unless you post otherwise.
I asked them to upgrade… but they are not so fast as you.
Strange…
Ok, and I'll leave thread open.
I've been unable to find the station. Appreciate your advice, thanks. Brgds, Rene
Search for Blues and then languagus Dutch.
I generally use the magnifying glass. Search for grolloo and scroll to the bottom.
Hi Both, first worked OK, second not as the search result doesn't show any radio stations (for me).
But thanks, got it going

Brgds, Rene
That's not right; it should. I know it's evidence of absence but could you show a screenshot of the bottom of your search results when you put grolloo in as a search term.
Unless something obvious is confusing us, this sounds like a bug and we need to get it fixed.
Do your searches fail if
You search for other stations
You start the search from a page where you are already viewing some station
Thanks
Hi Brian, thanks for following up.
Initially the station didn't show up in the search. After I have saved it after I found it through the other way it now comes up in the search (because its in 'my system now'?). I wonder if I dropped the last 'o' in the search…. The little village in the Netherlands the station is named after goes by both at times.
I think it is related to the way the search engine works. I did a bit of testing after the above on a station name that's not in my system (not in favorites or whatever). If I search on 'Aardvar' I get all kinds of results of bands, albums and tracks that include 'Aardvark', but not a radio station. If I put in the complete word 'Aardvark' I get the same results as before, but now it includes the radio station Aardvark Blues. It seems your search engine includes wildcards for the band/album/track search, but not for the radio part?
Hope that helps in any way to clarify. Thanks for a great product!!
Brgds, René
Unfortunately, yes. Search terms have to be exact. Roon devs are aware.