New MQA DAC from Mytek at half the price of the Brooklyn DAC.
up to 384k, 32bit PCM, native DSD
up to DSD256, DXD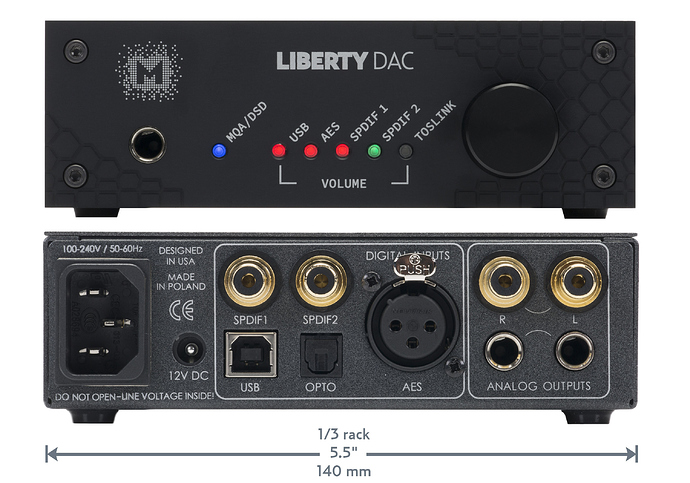 Very much looking forward to reviews on this and comparisons to its big sister. That's a magic price point, <$1,000.
Tempting to see how it stacks up against my Rega DAC-R and to be able to try out full MQA.
Edit: Here are a few more details on how it compares (equipment/spec-wise) with the Brooklyn: https://darko.audio/2018/02/freedom-mytek-announce-us995-liberty-dac/
Does someone already have it? Would be great if I can create a native DSD patch for Linux.