I built my Roon Server using an HP EliteDesk 800 G2 DM with an i7 which I bought used off of eBay. The DM is a very small footprint, <> 7"x7" and very quiet. The motherboard can use the m.2 drive which are very fast. It came with 500G drive.
I added an M.2 250G drive and used the hard drive for backups of Roon. 8G RAM is enough. I have an 8 G external USB drive which stores my music. Works great.
Documentation and drivers are available from HP, so no worry about HP support.
Cost: $300 for the computer and the M.2 drive. I used Windows Server 2019 which cost $10. I would suggest looking at the G3 or G4 versions now. I have the Roon Lifetime license. All hardware and software was under $1000. I took my time to get the best price. Today with the increase of the Roon lifetime license, you price will be $1000 - $1200.
I have over 30,000 albums, and it just works, never an issue. I use RDP to manage the server.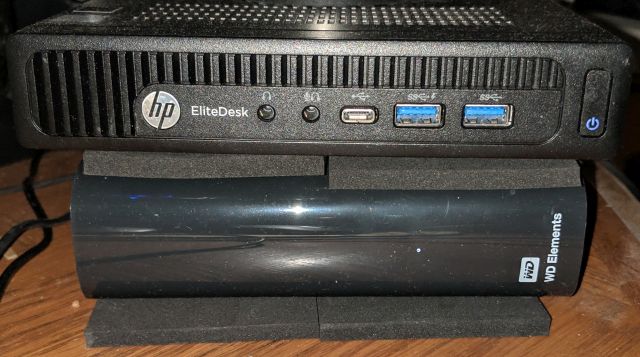 Vibration pads under both components.