My setup
Hello,
My setup
server: sonicTransport i7 with Roon Core and HQPlayer Embedded
streamer/dac: La Rosita Gamma HD with built-in HQPlayer NAA Microrendu
connections by LAN and router
remote: iPad pro 10
The problem:
Last night I wanted to listen to music but after I started a piece of music with my iPad there was no sound although I could see the music was playing on my remote. After searching for a while, I saw on the configuration page of HQPlayerd that there was no network audio backend filled in and that nothing could be chosen. Here the Rosita with the microrendu should have been seen (normally: current: mrendu - 01EED8: La Rosita 2.0 : USB audio). Apparently there is no connection between HQPlayerd and the Rosita / microrendu. I now play via the RoonReady app in the La Rosita and that's going well.
I think there could be be two things wrong:
the HQPlayerd software is no longer OK or
The microrendu has a defect
How can I check if the micorendu NAA(which is built-in) and the software of HQPlayerd are functioning properly or not?
If the software of HQPlayerd is not OK should I remove it and do a new install? Whats the best way to do that?
I did already an update/reboot on the sonicTransport and the La Rosita but with no positive result.
Maybe there is something else wrong?
Some screenshots to make it clear: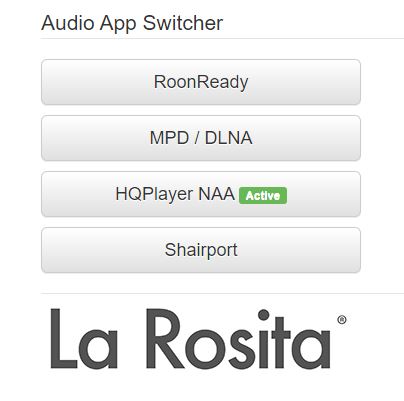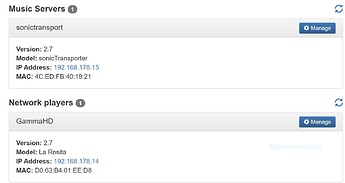 Greetings, Bert Dijkstra.