Content you're reporting an issue with
I have a dozen or so releases from Atmosphere Recordings:UK, all purchased through Beatport. None of them are identifiable in Roon.
Example: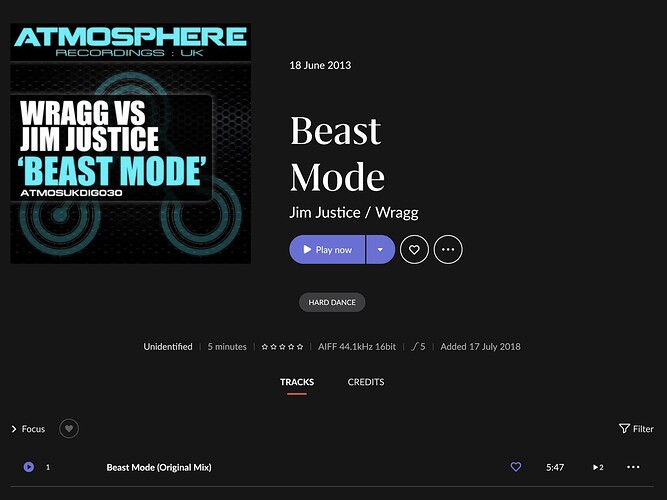 Have you made any edits to this content in Roon?
No. Have attempted to manually identify them, but none of the releases are found.
Is the album identified in Roon?
None of this label's releases are identifiable.
Is this content from local files, TIDAL, or Qobuz?
Local files, purchased from Beatport.
Screenshot of import settings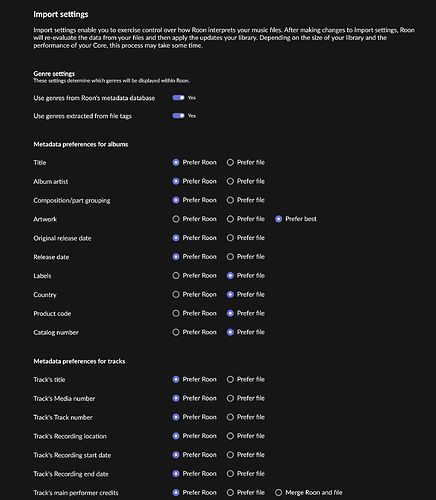 Description of the issue
No release from Atmosphere Recordings:UK is identifiable in Roon, either automatically or using the manual identify option. These releases are available through some online streaming services, such as Spotify and Apple Music, so it stands to reason that this label must be publishing metadata somewhere. It just isn't making it to Roon.