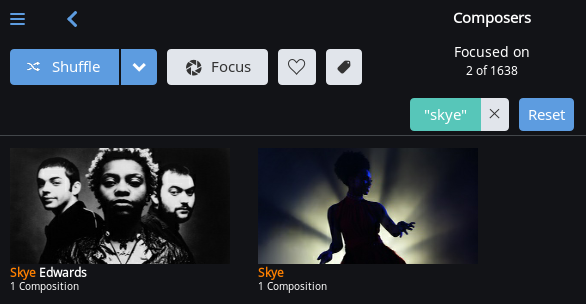 Both Skye's stem from the same track (Tape Loop).
My file tags don't contain composer metadata for this track. Cloud matching for track adds Skye to the composers.

Cloud matching for the composition adds Skye Edwards.

PS: I don't know if the added Instrumentation 'Solo Other' is correct here.
The composer entry for Skye Edwards knows about Skye (watch the aka entry).

Source album information: