I have a playlist (CNet audio test tracks) constructed in Roon (from Tidal tracks). I want to export the list (only, not intreested in the music tracks).
If I use the three dots, only one track (not the one selected or plaing) is written: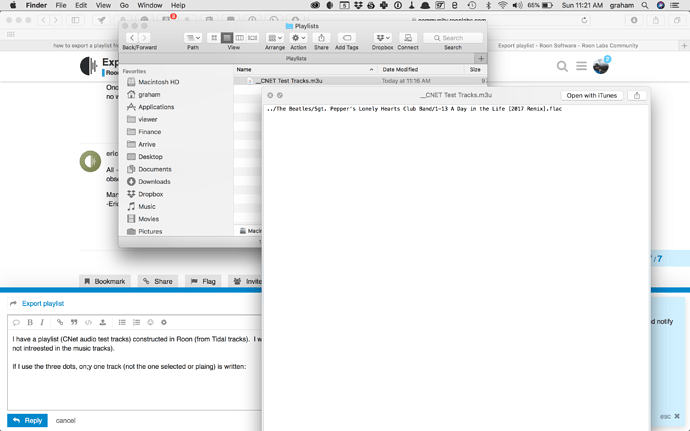 If I select all tracks (CMD-A), then an additional menu bar pops up and I can export the list. I chose Excel, and the file is written to my desktop.
I try to open it I get this: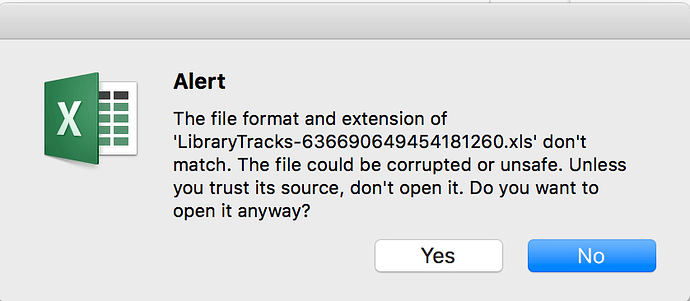 If I say "Yes", the file opens, but lists only three tracks: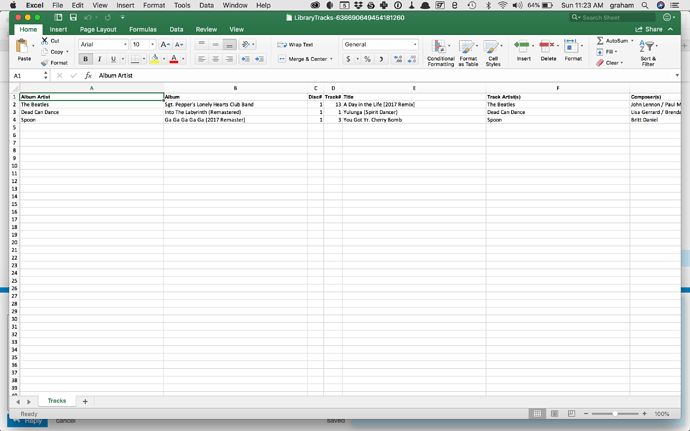 Any offers @support?