Here 2 cases of a similar sort of album, which are projected very different in ROON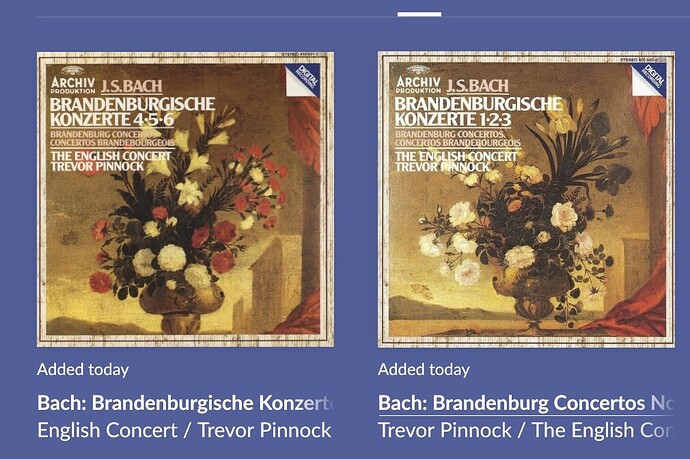 The order of the conductor and ensemble are swapped, and there is a mix of German and English. I understand the following item of course heavily depends on the metadata being delivered to ROON. This is true for the album title (English versus German), but the conductor and artist are presented in the same order on all music:
What is also peculiar, is that the first part of the artist cannot be selected (i.e. is not underlining when the cursor goes over it):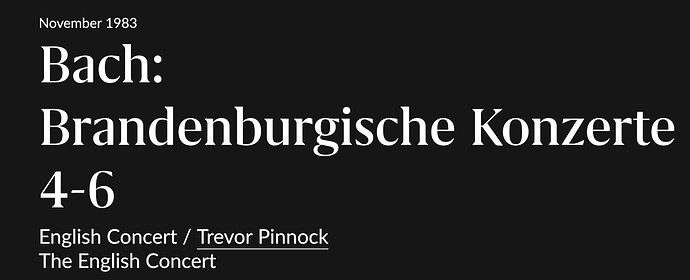 I can of course manually fix it in ROON to override, but it remains peculiar why the prefix "English Concert" is in front of Trevor Pinnock's name?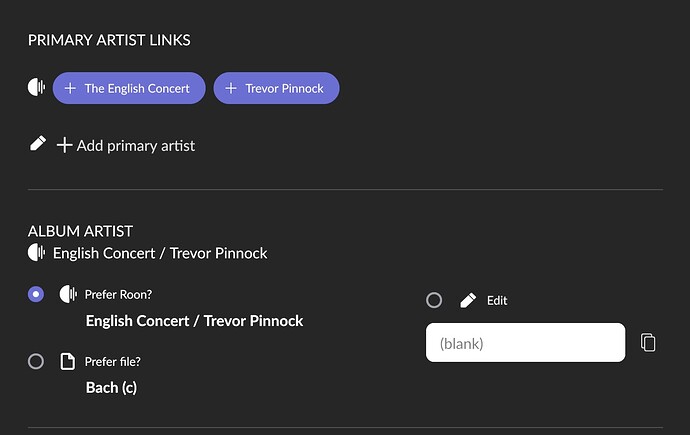 Just trying to understand the "logic" of ROON to see what and how to fix things efficiently, and not break things in a next (mandatory) re-scan.