Sorry, NUC7i7DNHE has a quad core processor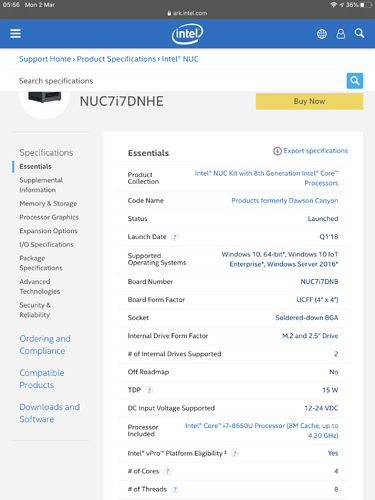 I was looking at replacing my NUC5i3 with one, as many on the ROCK thread were, but I then said, "Well what I am getting, what will this do that the my current NUC from 2015 doesn't"
So I borrowed a multi-node Room EQ file to switch on DSP, found the upconvert button in the DSP setting and ran the benchmarks I shared.
I was surprised, but then I have run ROCK since day 1 as well as using Roon since it was in Beta release, and never had any issues in terms of it struggling to playback any content.
I decided to save my €1,000 of unnecessary spend - given I don't use DSP, don't upconvert to DSD128 and only 17 albums my Naim NDS Reference Network player won't play back natively, I have all the processing and headroom I presently need.
BTW the 17 out of 6,339 are (3,560 of the 6,339 are 24-bit or DSD)