I'm a pretty new Roon user, currently running a Nucleus+ as my Core with a Linn digital streamer and enjoying it all very much. I've had my music stored on a NAS (QNAP) but am trying out an internal SSD in the Nucleus in the search for best possible sound quality. The jury's currently out on whether it does (my main amp is up on bricks awaiting a replacement valve and I'm using a less resolving backup one), but something I have noticed is that albums often display a different dynamic range according to whether they're in the NAS or the SSD, as below: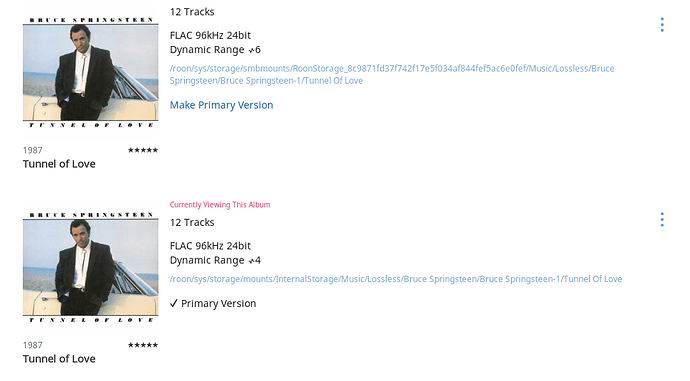 In this case it's lower in the SSD, but that's not always so.
Anyone more technical than me tell me what might be going on? I copied the files from the NAS to the SSD so it's not a different rip…
Cheers!