This is the hdmi output and the signal path, though no hdmi cable is connected as I do not have an endpoint to receive it.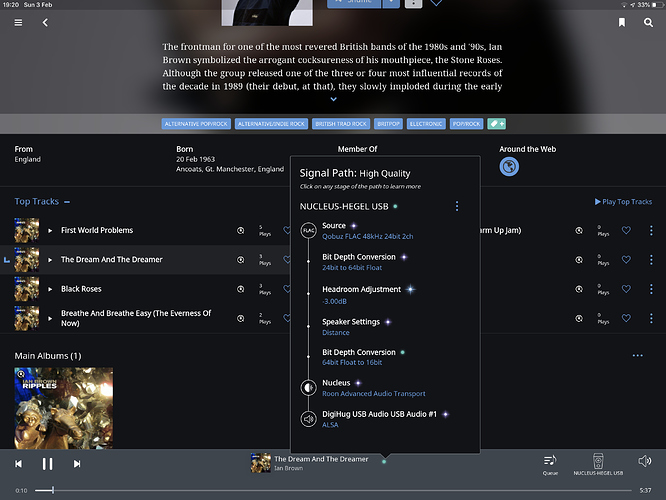 Same album, both fed by Qobuz, this time fed via usb to the dac embedded in my Hegel H160 amp.
My question is , why the different output qualities?
Can someone explain this please?