Cool, good to hear that the DAC is hardware volume controllable through roon.
Ten (10) deposits have been made, the deposit window will be open until 10/15/2020, up to a maximum of 25 deposits.
That does look rather nice…hope it has enough weight in it to stay planted when some good quality RCA/balanced cables hang out the rear.
@mike maybe its about time @Orchard_Audio got their own #audio-products area?
It weighs 2.75lbs.
The bottom portion is 14AWG steel so a good amount of the weight is there.
It would take some very large cables to tilt it.
It that basically a PecanPi Streamer with a screen? Does it have any additional capabilities or limitations? It looks really nice.
Yes. It is the regular streamer with the addition of a 5" touchscreen. The RCA connectors are also built in so you don't need the adapters.
Save 15% during our holiday sale, through December 10th.
Use code "holiday15%" at checkout.
I love getting emails like these from customers.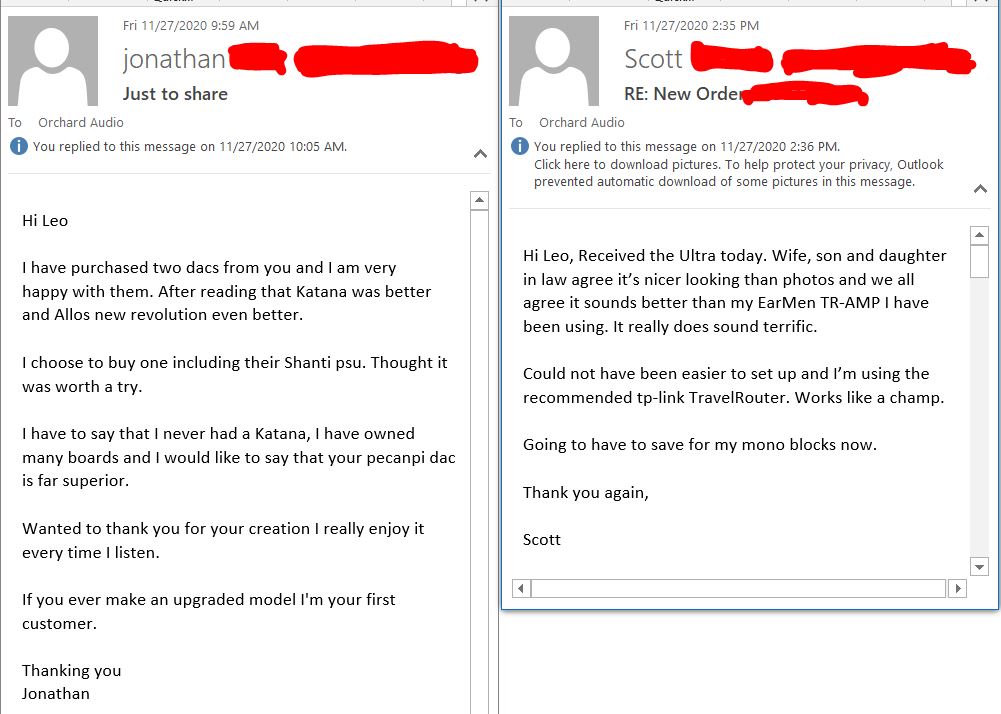 Orchard Audio holiday sale ends December 10th,
www.orchardaudio.com/
Use code "holiday15%" at checkout.
Get your tasty aural treats, while supplies last. Sale ends December 10th.
www.orchardaudio.com