Just installed Roon with the core on a Synology and two clients: an Mac and an iPad.
In the UI I see both clients: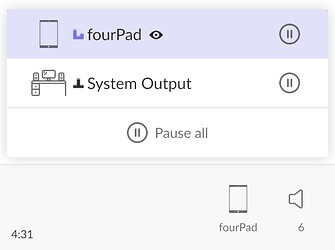 I can play music on both clients independently, but I usually want either to hand over the music or play the same music on both clients. How can I output the audio to both clients in sync?