Hello everyone,
The path to my music folder om my Synology DS1621+ is making problems when I try to make my playlists visible for Roon.
The playlists are common .m3u playlists made by JRIVER.
Roon reads the path to my music folder like this:


and the path on my Synology is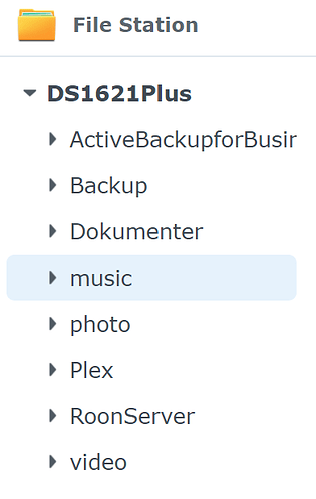 Last year I upgraded my Synology NAS from a DS1019+ to the DS1621+ and it seams that Roon remembers the old NAS in the path.
The conflict in the paths prevents me from reading the playlists in the Roon App.
Any suggestions about changing the way Roon reads the direct path to the music folder on the DS1621+?
Best regards
Thomas