I've managed to build a Pi+ 7" touchscreen running Roon Bridge, peppyalsa and peppymeter and the alsaloop trick.
It works, but it's not ideal, as you need to group zones and it doesn't like straying from 16/44.1 PCM, forget DSD…
So, I'll be working on some ALSA-fu to get to the green box and get something totally transparent to Roon that will support whatever audio thrown at it. I'm pretty sure that ALSA has all the bits required and that it's a matter of plumbing the correct configuration.
Basically, the green box is the magic trick.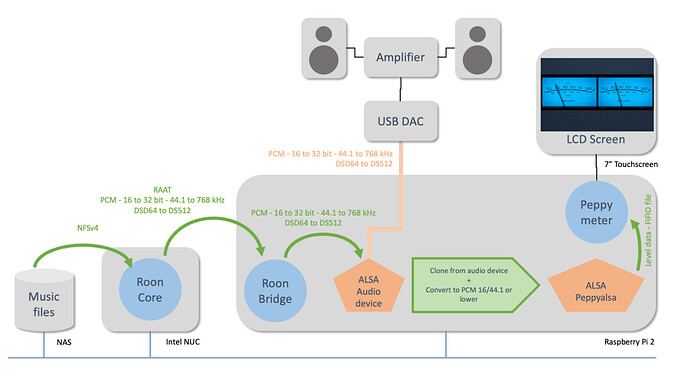 Once all sorted, I'll push a full documentation to @spockfish with the hope that it can make it into Ropieee