settings/library/import settings/metadata settings for albums and tracks are all set to "prefer file" info, but when the track is played in roon, some other track name is displayed.
The track highlighted in the image below has a track name
Sonata 1-1. Vivace ma non troppo, In G Major, Op. 78
but shows
Sonata for violin & piano No. 1 in G major ("Regen"), Op.78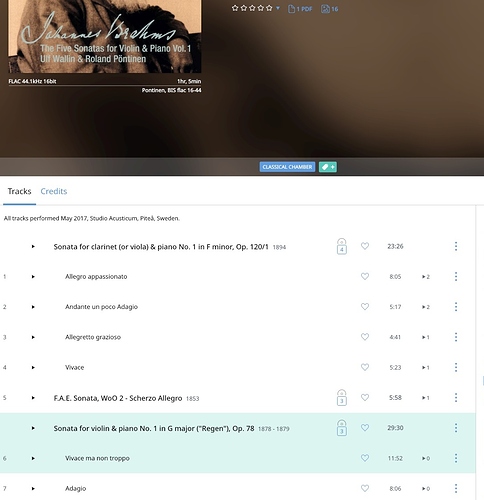 How do I get roon to stop inserting it's own metadata and track info. My files are tagged and titled the way I would like them to be.
Thank you.