Hi there,
could you please add Casa Bertallot to the Roon Radio list for Italy?
It's a no adv internet only Radio from one of the most respected Italian DJs:
website: https://bertallot.com/
The stream is directly from the homepage of the radio website, I've managed to add the radio using the website address on roon manually, but I miss the streaming data… with song and autor.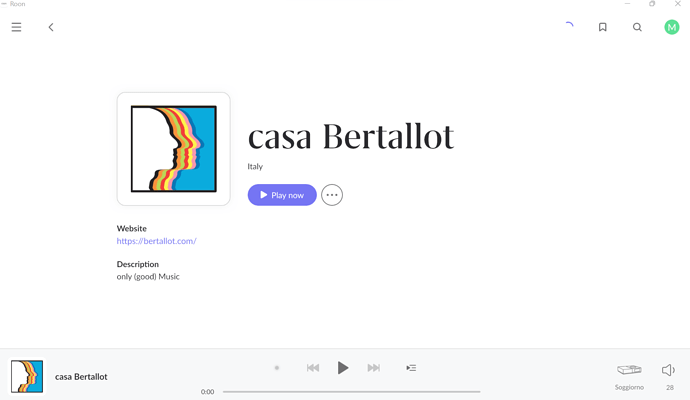 I'm quite sure this radio could have a broader than Italian only interest to music lovers of what's new in the international scene.
Plus, it's usually streamed with an optimal musical quality.
Thanks in advance