Please, please allow us to select which information to display on album pages and on TVs connected to Roon.
I love Roon, but I find it super backwards that information such as format, dynamic range and number of images is given priority over record label, catalog number or release country. I appreciate that everyone has their different priorities so it would be nice to be able to select which items to display. I really couldn't care less about the number of images for example. I'd particularly like to see this feature implemented in TV displays as well.
Also as a side point, but on the Artists page, just use freaking album artwork for artists that don't have native images. Having 100s upon 100s of letters in circles just looks awful. Either that or allow us to view in list format because this alternative is hideous and makes browsing through artists utterly, eye-wateringly bad and practically unusable.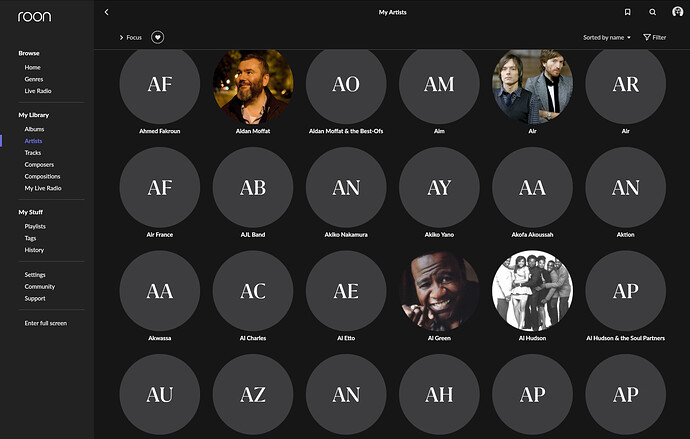 Every other piece of music software in the world has this option. Don't do things differently just for the sheer sake of it, especially when it's worse and especially when you charge people for it.