The following screenshot shows the credits for an album of George Szell conducting Sibelius and Mendelssohn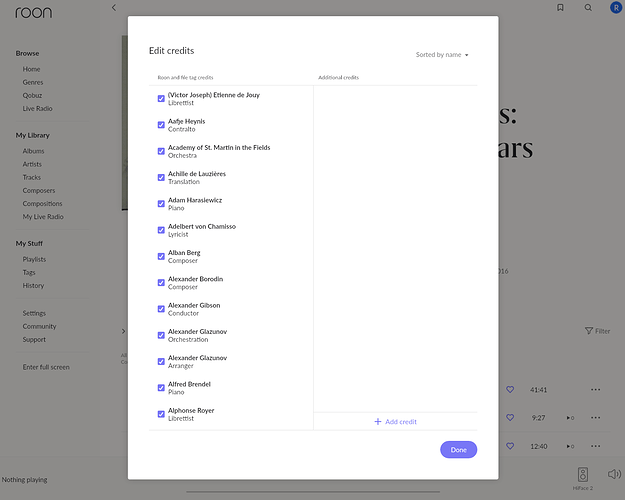 It is part of the Box Set "Philips Classics - The Stereo Years", one of 50 or so CDs. Roon's album credits contain the credits for each and every album within the box. 256 credits in total, of which 250 do not apply to this CD.
I understand that Roon cannot be so smart as to detect which of the 256 credits apply to this particular album. But it would be very helpful to have a "select/deselect all" option in the window shown. Then I wouldn't have to tick each box individually.
This problem occurs not only for this particular box. It appears regular when you add albums from box sets one by one (which you do because Roon does not handle box sets properly, just to mention this old topic again).