I noticed that Mozart was appearing as a production credit in my library. It turned out to be a single album in the collection:

I first went to edit the credits of the album, and removed Wolfgang Amadeus Mozart from being a production credit. That seemed to have no effect - Mozart still had a production credit in Roon.
Then I selected all the tracks in the album, went to the track editor and removed Mozart from here.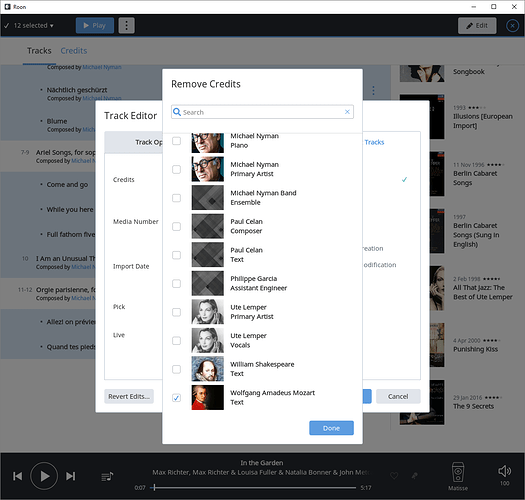 Then saved that: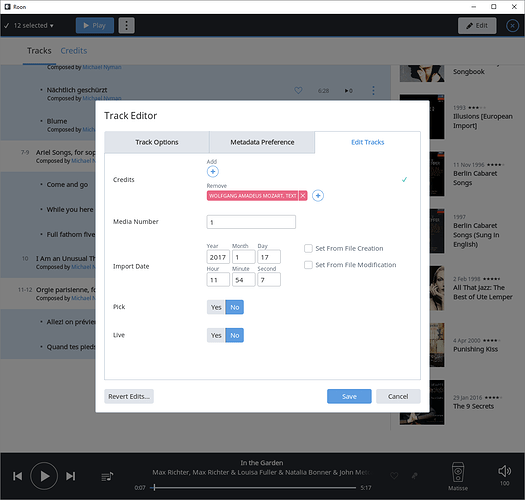 That has worked - Mozart no longer has a production credit in my library.
So, removing a credit at album level seems independent of the credits that exist at track level. My question is, is this a bug, or by design?