Hi, I regularly buy hi-res classical downloads from HD Tracks. Most releases are not identified automatically but they lie there. In this case, the correct album is the one that does not have a cover (b&w) pattern: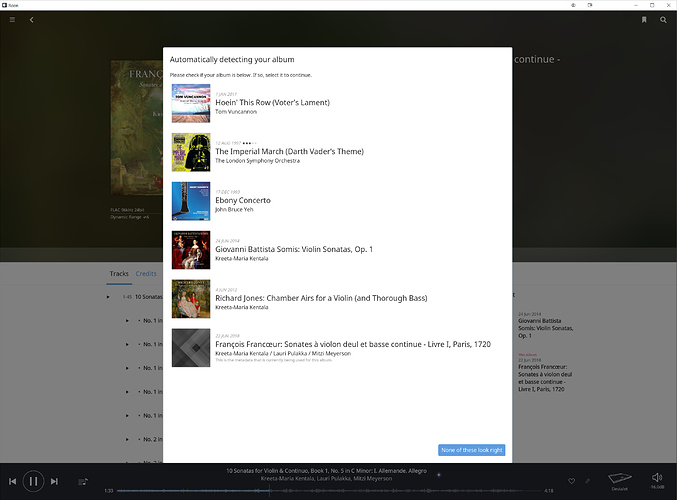 In this case, on the database the album has one disc for each song (!!):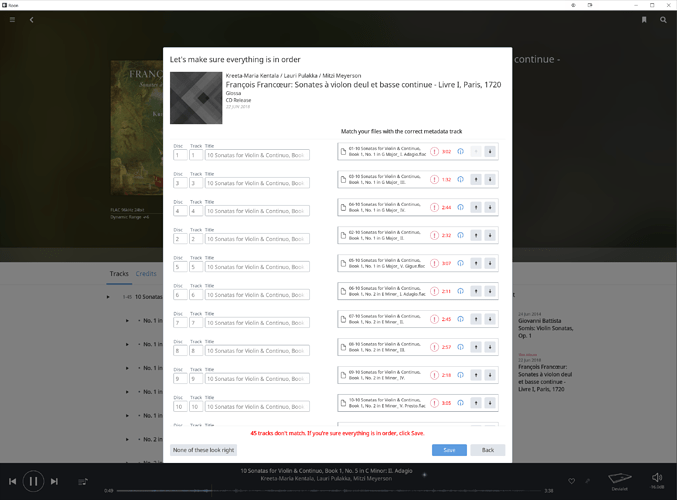 I select the album and then had to merge all discs into one: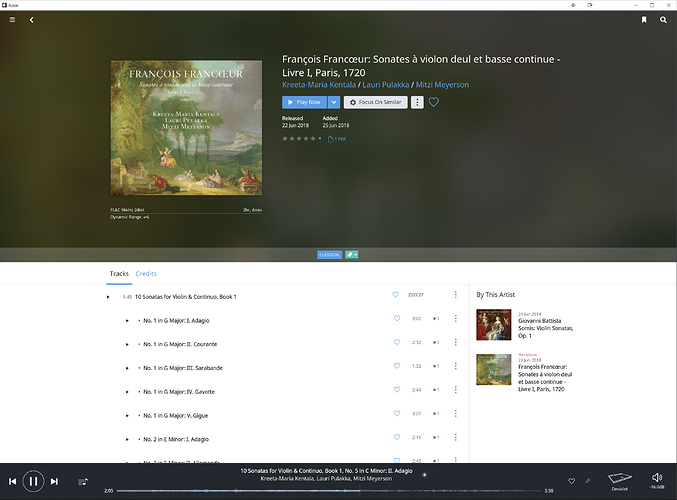 This is the first time finding a disc configured with one song per disc, but the id problem is pervasive. In most cases the correct entry is there shown last for some reason, instead of first, based on the title, performers, etc.