My DSP settings are as follows, including 3 parametric equalizers:
the first for bass boost
the second for treble adjustment channel LEFT
I have saved them in a DSP preset.
When i reload that preset, the second parametric equalizer is wrong, being applied to LEFT and RIGHT channels instead of LEFT channel only.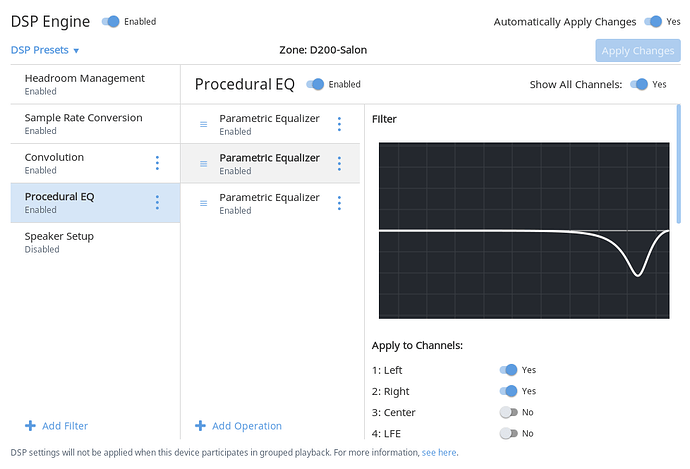 This is annoying as I often switch from one preset to the other.
@support I am sure you can fix this!