Hi all!
I'm having some issues getting an active speaker project I'm working on to work with Roon and I'm hoping someone who has played with Roon's DSP features can help.
First my situation:
Running Roon 1.3 via USB ASIO connection to a Focusrite Scarlett 18i20 Audio Interface under Windows 7 Ultimate 64bit on a MacBook Pro running Bootcamp. My RAAT server exists on a separate Mac Mini.
I have the Focusrite set up to accept DAW (Digital Audio Workstation) inputs on channels 1,2,3,4 and output to same respective analog channels and then to my amp. In Roon it appears channel 3 is listed as Center Channel and channel 4 as LFE and as such, in Roon's Procedural DSP using "Mix" I've mapped the left and right channels to these outputs (as well as the standard Left to Left/Right to Right) and then through two EQ blocks to provide crossover and EQ functionality (see screenshot below). Doing this gets me output to my bass speakers (channels 1 &2) but no sound on channels 3 & 4 (my mid-tweet speakers). I may not have explained this as clearly as can be but the screenshots below should help…
Incandescently, when doing a sound check via Windows control (Sound) panel I get output as desired from the channel mapping listed above. I also get the same result using Roon set up in the same manner in OSX but again do get sound through the correct speakers with testing in OSX's 'Utilities–>MIDI Setup.
What am I missing?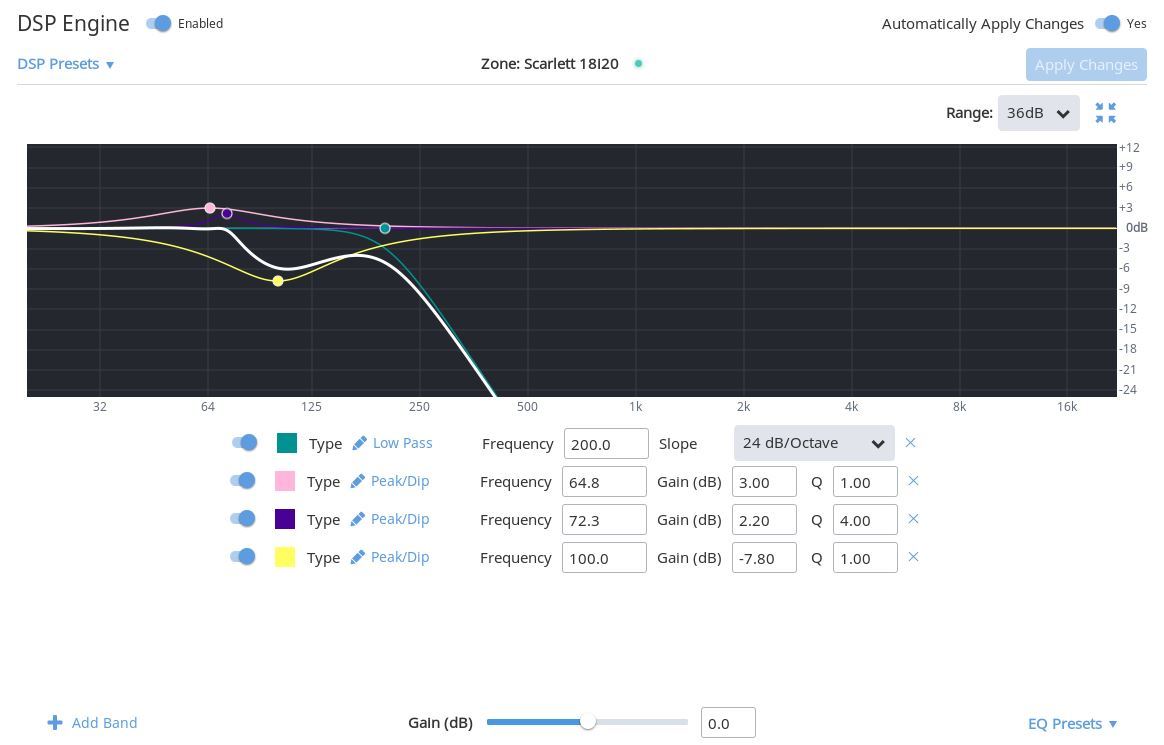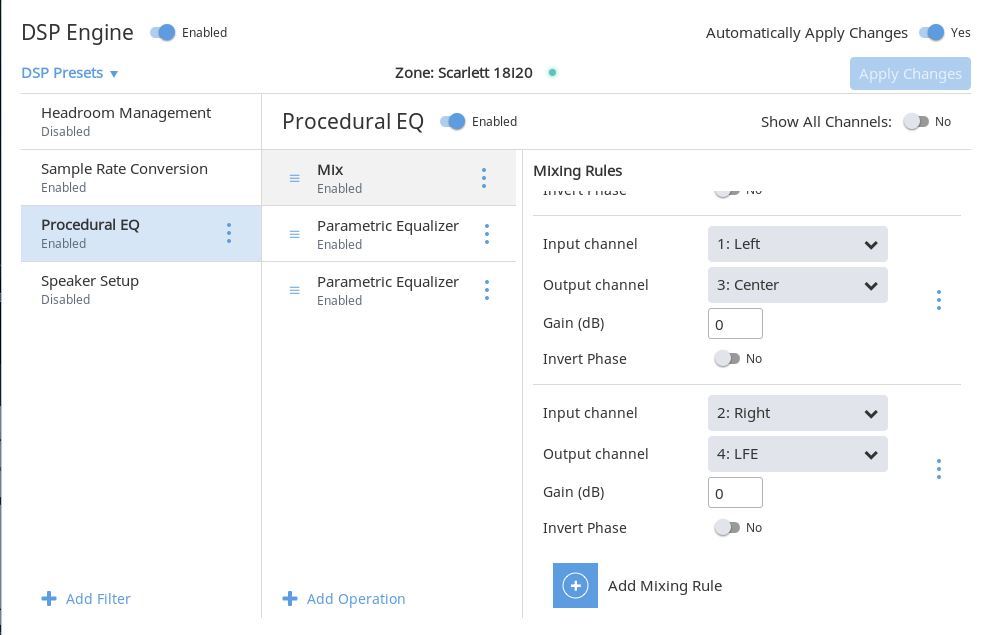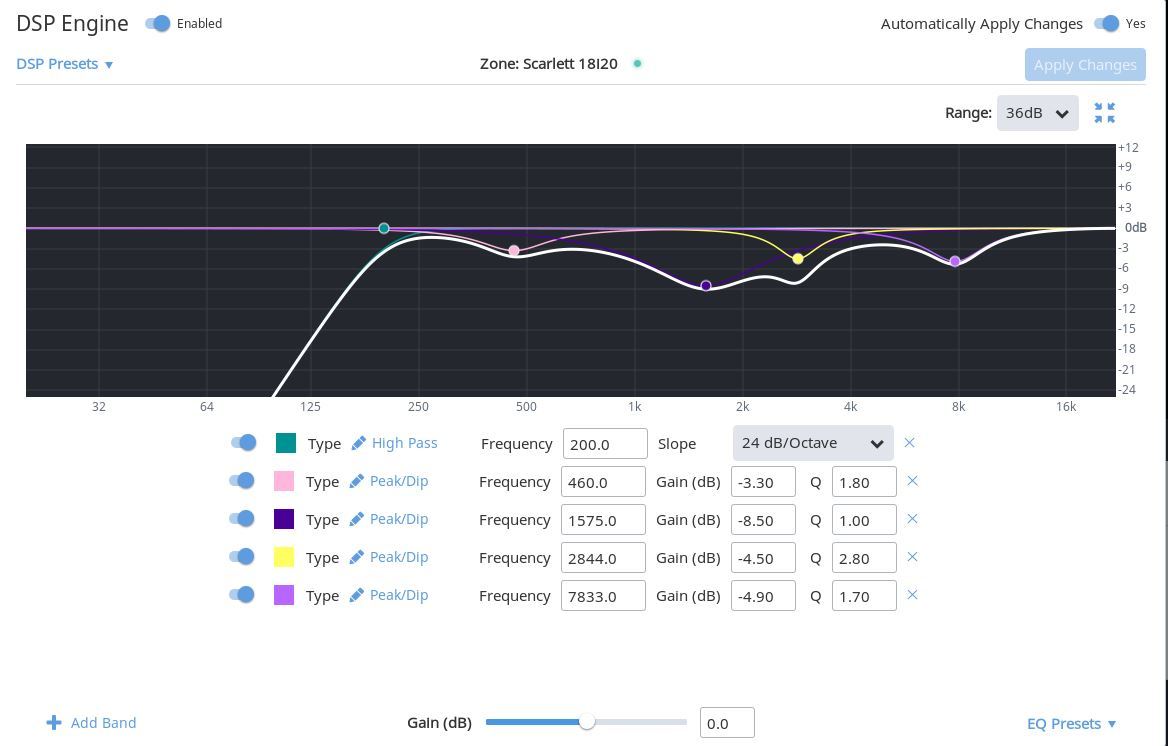 My goal, once this is working, is to loop back and follow Mitch Barnett's book Accurate Sound Reproduction Using DSP to do all this with convolution filters. In the mean time, I'd like to get this working so I can compare in the end (and listen to some music!).
Kind Regards,
J. Mark