I've get same problem. PS audio PWD+ Bridge2 can't be found.
I installed roon and Roon Bridge

Upgrade Ps audio Roon ready 2.9.7+bridge 2.15

I read your knowledge base and community posting.
But I can't solved problem.
Would do you support me?

my music is stored
G-Drive with thunderbolt to iMac 22499 track
G-raid Studio with thunderbolt 19216 track


My network is






Installed PS audio Firmware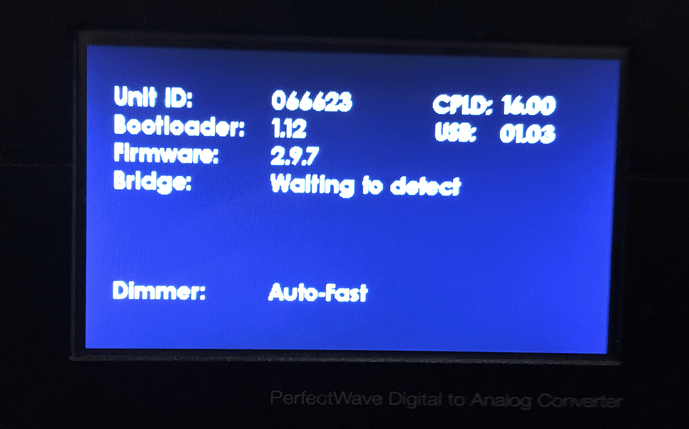 Ps Audio PWD MK2+ Brige2 is connected with ethernet to AirPort Capsule Time
I already checked your posting and Knowledge Base, But not yet solving my problems.
Would do you support me?
Thanks