When looking through playlists I have created, I will occasionally, and frustratingly, become aware that certain tracks I had included in a playlist are no longer available on Qobuz. Obviously a pain, because if you liked that track, and want to have it in said playlist, you then have to go and try and identify another version of that track in Qobuz and place it where the original had been in the playlist.
In Example 1 below, you can see that 'Unavailable' is clearly visible in red text above the track name. Easy to spot, easy to rectify.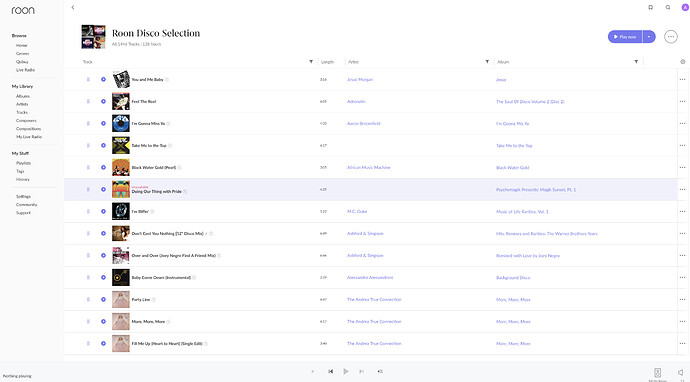 In Example 2 below, there is no red text above the track name, but the album artwork is greyed out. Not so easy to spot, but still a visible indicator of the track not being available.

In Example 3 below, in this case the track Vortex by Yotam Avni, there is no visible indication that the track is not available on Qobuz, and you do not find this out until you attempt to play it, which is obviously really frustrating, because at the moment you would most like to hear the track, you find you cannot.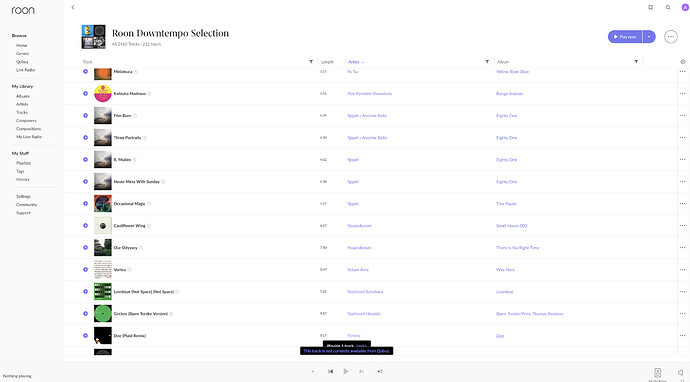 I seem to have many, many tracks in my playlists which fit into category 3 above, so I find that I becoming more and more frustrated at these 'blind' unavailable tracks. Can you tell me why there is this variation in the display (or not) of unavailable Qobuz tracks. Surely they should all be like Example 1?
I look forward to hearing from you.
Regards
Alan