Content you're reporting an issue with (Please include a screenshot and also include a screenshot of the album this content appears on if applicable).
Discography for R&B Artist "Celeste" (Celeste Waite) shows various albums incorrectly attributed to her - see screenshots.
Artist: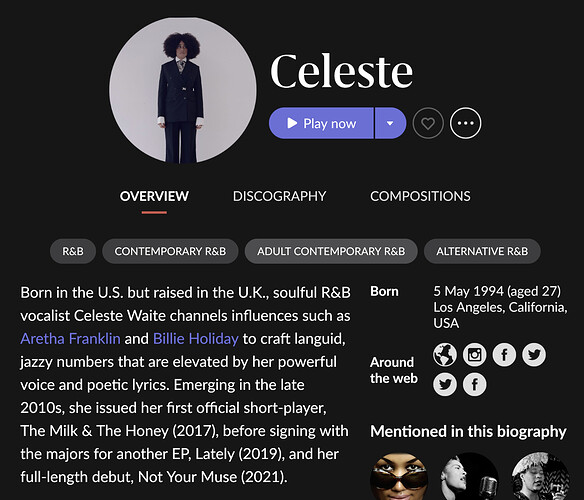 Discography: (only first album is from this artist afaik)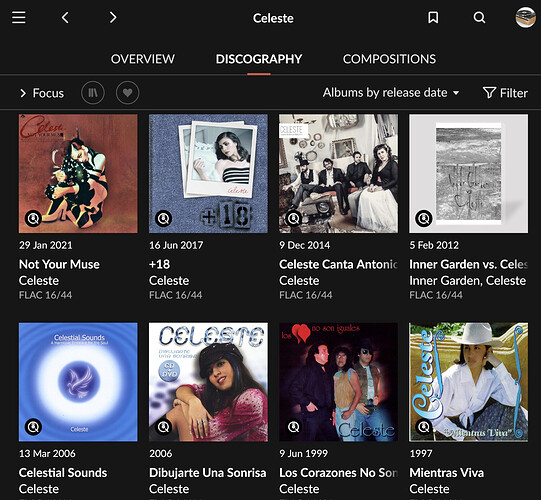 Have you made any edits to this content in Roon?
no
Is this content from local files, TIDAL, or Qobuz? If local, please share a screenshot of the file tags.
Qobuz (USA)
Please share a screenshot of your import settings in Settings > Library.
n/a
Description of the issue (Explain in detail and provide screenshots where applicable).
See above. MusicBrainz data not the issue here it seems