I think it needs to be clearly stated that the new R128 volume levelling really works well. It must be hard for Roon to have worked so long on this aspect to see a lot of us, me included , bemoaning the DR values, but for their main purpose these do work really really well.
It will make listening to anything that isn't just one album so much more enjoyable.
I'm enjoying a radio mix of Bob Ludwig produced albums, which is giving a nice eclectic mix this Saturday afternoon with a good hint of spring in Dublin.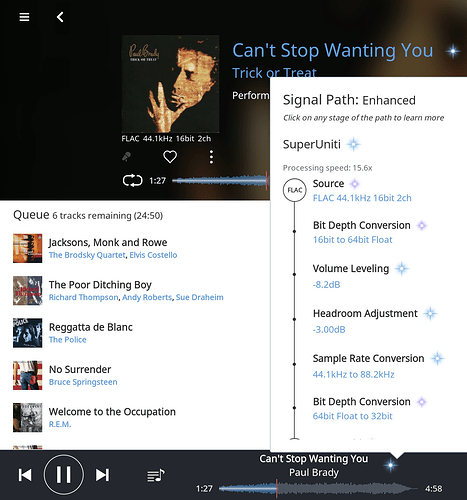 .sjb