There's a long standing request to have metadata in Roon hen streaming Radio Paradise in FLAC (the feature is already available for MP3 and AAC).
A fellow forumer @Sebastien found an elegant hack, documented here: https://sebastien875.wixsite.com/website-1/post/now-playing-info-on-roon-for-radio-paradise
With all the hard work already done, it was easy to bring the hack to the cloud and update Live Radio directory.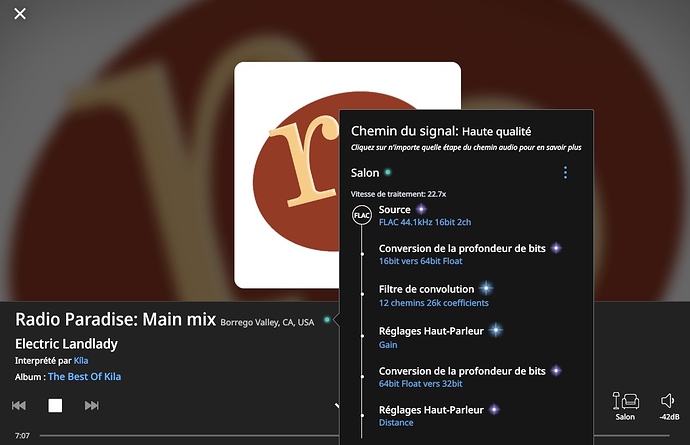 On Radio Paradise Live Radio page, pick this stream:


DISCLAIMER
this is tinkering by hobbyists, delivered to you "as it is", so if it doesn't work well (now or in the future), don't blame Roon team or flood their support
the metadata aggregator is running on a private Google Cloud instance, which is low specifications as it is free. I don't know how it will handle the load of tens of Roon users streaming from it. It probably will break at some point. There is anyway a 100 max connections limit to the server, above that the RSAS streaming software license costs money, and I have no plan to spend some here
if Roon or Radio Paradise don't like what we did for some reason, I would of course shut down this FLAC Metadata service.