A general question as I'm new to Roon:
Is there a 'shuffle/random' play facility?
There are 2 options as I recall, select an album then use the down arrow list next to the play button. Shuffle will be an option there if it is enabled in Settings - Play Actions.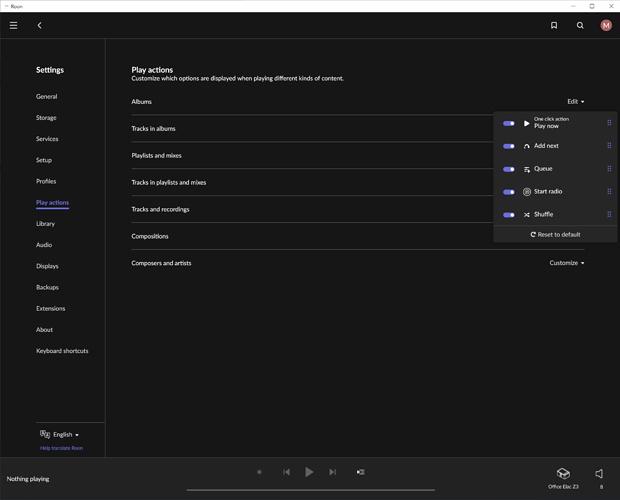 You can also queue up numerous albums then go to the queue screen and select Shuffle in the upper right corner, Crossing arrows.
Unfortunately you can only shuffle tracks.
Roon has steadfastly refused to implement an extremely simple album shuffle despite numerous requests for this dating back over 5 years.
No idea why as I have never seen any reason given for not doing so.
It's one of my pet peeves of Roon.

Like @Mike_LC says you can fill your queue and hit the "shuffle" button and it shuffles what is in the queue: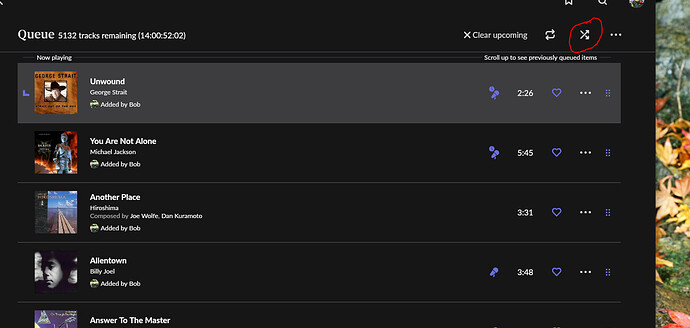 What I typically do is use it from a bookmark of "local music", "Tidal music", or from one of the items in "my library" (albums, artists, tracks, etc.)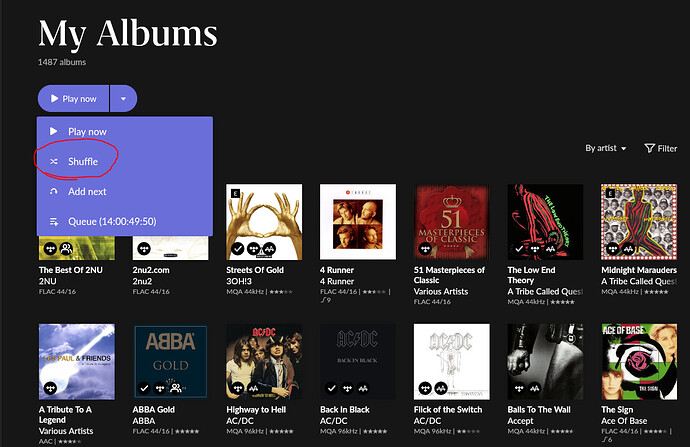 You can also shuffle playlists (either from the list itself or after you have added it tot he queue):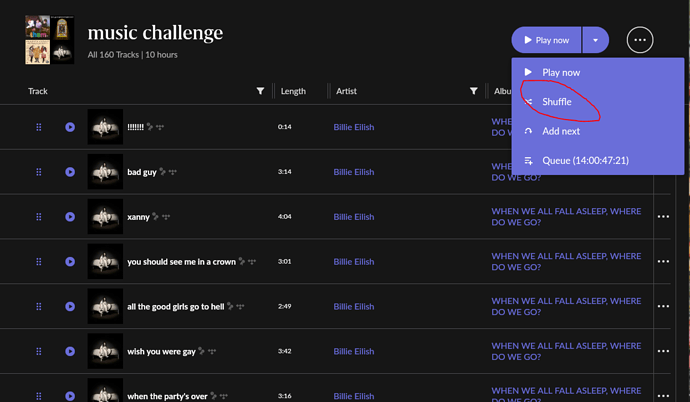 I usually leave the shuffle in the queue off unless I have added whole albums and want to listen to them shuffled.