had a power outage in our neighborhood for about 30 seconds…
Later, went to play through the Pi, and nothing. HQPlayer couldn't find the device.
Web interface can't connect. I can't ping it or anything. Seems like it's stuck in reboot mode. (Green light does the quick/random flash, not the 1-per-second flash it does after it boots.) I've tried power cycling it a few times. Nothing.
Did some searching and I see that the SD card might have been corrupted from the power outage. So I re-flashed it. (Didn't erase anything, just re-flashed.)
No joy, so I erased the card and re-flashed it again.
Still no joy. (Both times Etcher says the flashing is successful.)
Appears to be stuck at this point… (HDMI stayed on, which it usually disables after boot)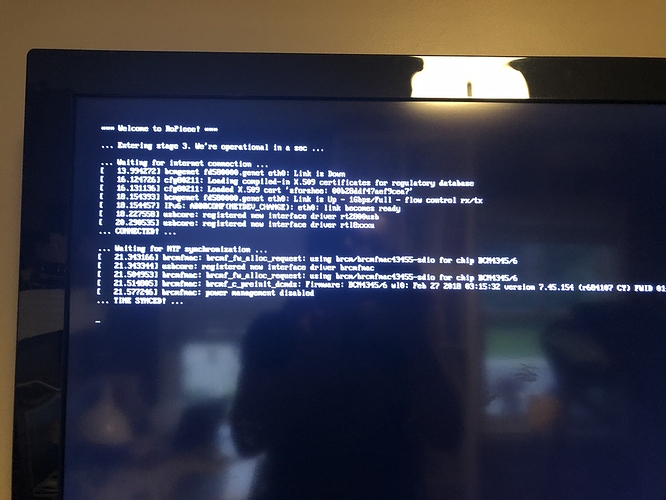 Tried one more boot and HDMI did shut off, so I thought, hey, great! So I was able to find the Pi in my browser (had a different IP address) and got this message:

Any ideas?