Ripped the CD, XLD, using MusicBrainz tags.
CD is on MusicBrainz: https://musicbrainz.org/release/bb5f6980-f2d3-47fc-b9fa-22858a4c36f8
No hit in Roon, though … which seems strange?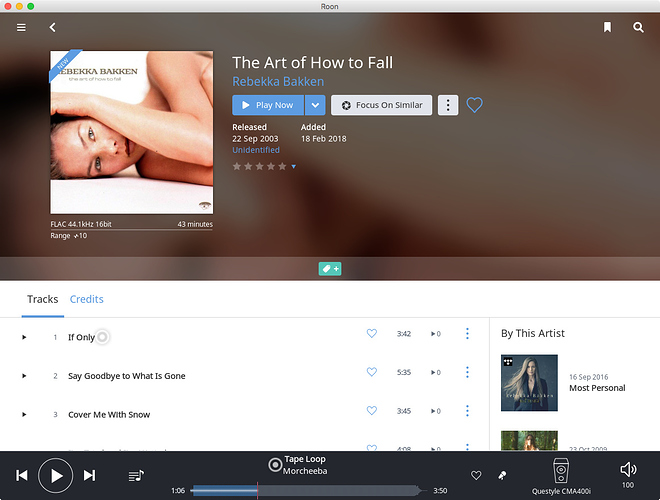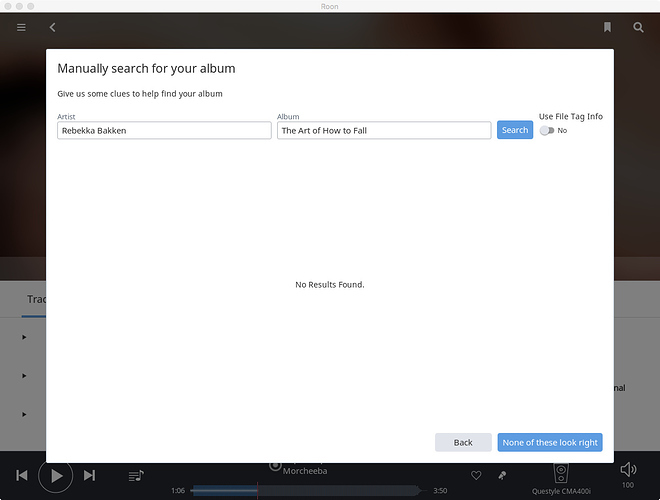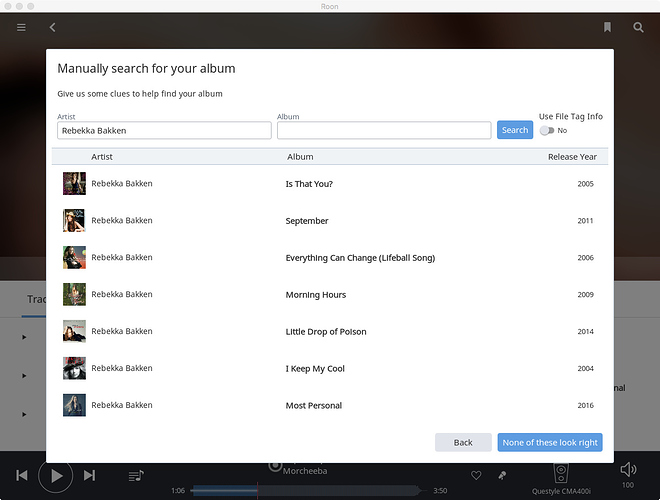 Thanks for the report @Niccolo_Terzi. It looks like a bad UPC led us to bridge this album with I Keep My Cool. I've made an edit to split these albums. If you just leave things the way they are, the album should auto-identify within a week.
Thanks @joel .
Didn't auto-identify so far, but I keep my fingers crossed

Why does it take up to one week?
Ande