First: Sorry if this has been asked before or it is in the wrong category.
Problem: The Record Label is not shown in Album view (or I can't find it)
I expect it to show up in the red marked part of the Album page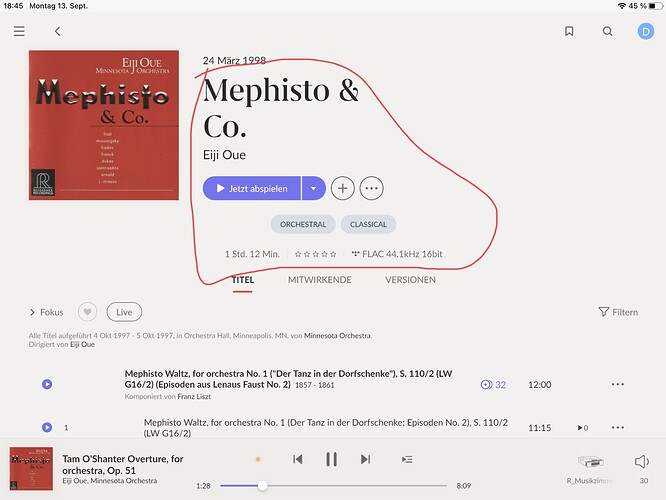 When in Detail view, you can click on the cog wheel to get some options to be shown, but the Info "Label" is not present.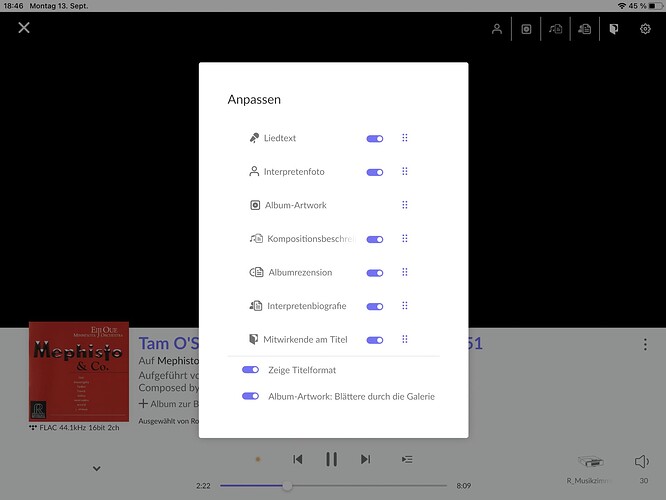 Please tell me to how find the record Label info.
If there isn't: this can be moved into "suggestions". As I want to click on the label and Roon shows me other records of that label.
Kind Thanks.