Content you're reporting an issue with
Issues with multiple Red Sodas.
Have you made any edits to this content in Roon?
Nope
Is the album identified in Roon?
Yep
Correct Red Soda, with wrong EP (X through it)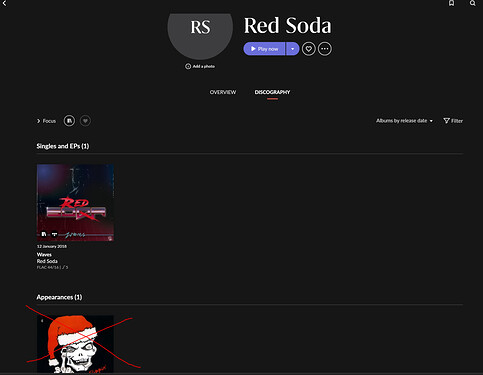 Wrong red soda with the missing albums that should be in the other Red Soda.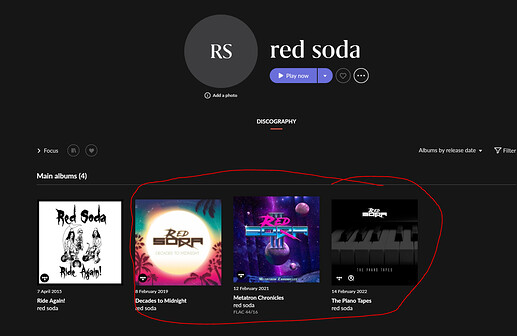 The EP from the top Red Soda belongs with the bottom red soda, and the three albums circled in the bottom red soda need to be in the top Red Soda